Finally I have my horrors to the point that I am happy to call them completed and the biggest part of my ETL vow is completed.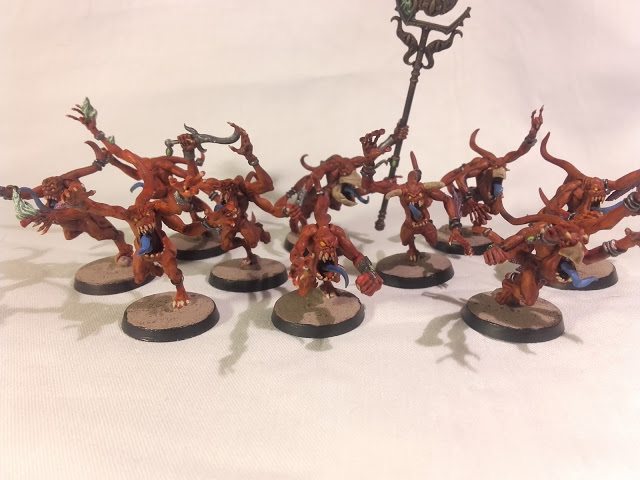 Tzeentch Horrors
Part 1, part 2 and part 3 show the build up to this point so far.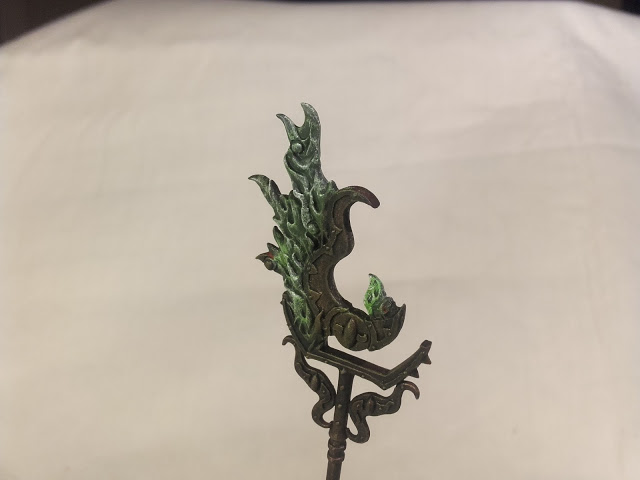 Tzeentch Horrors – Icon Of Chaos for the pack.
The camera makes the blends look a lot more stark here than on the model itself. As ever I still work on improving the picture quality with adjustments in light postioning and backgrounds.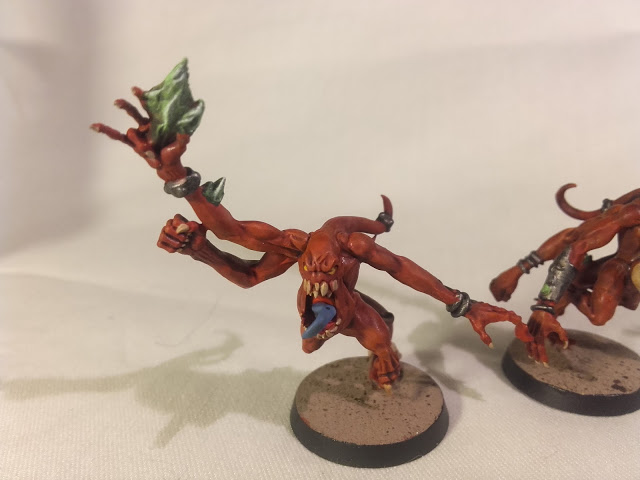 Tzeentch Horrors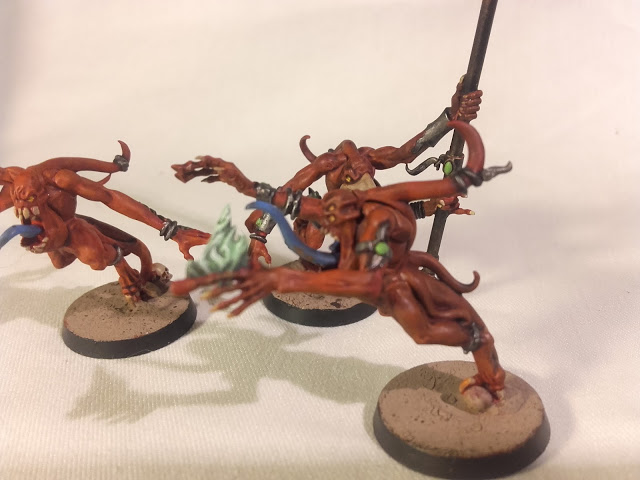 Tzeentch Horrors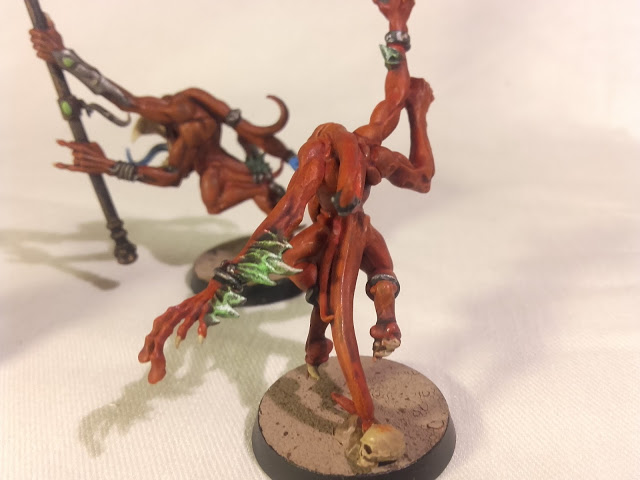 Tzeentch Horrors
I am quite proud of my ghost green flames on these in the end. Only two of the models had them sadly, I would have been more than happy to do them over the whole demon pack. It is something I never thought I'd do an try and build up a layer over dry brushing. This time last year I thought dry brushing was the pinnacle of what I could achieve in painting.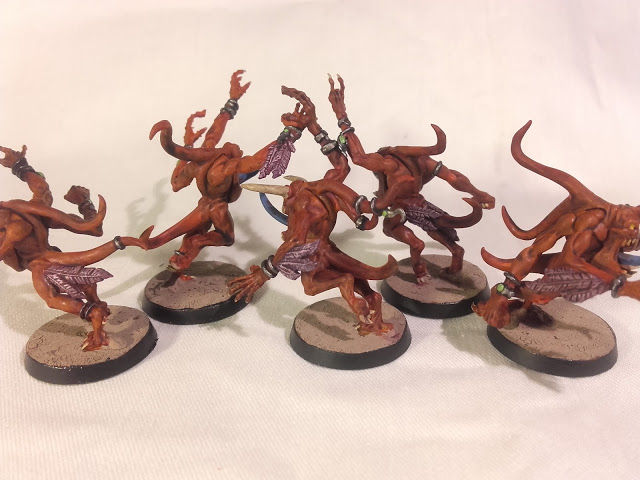 Tzeentch Horrors
The feathers were at a request from my eldest but in the end I think the colour works quite nicely with skin tones. Which hopefully don't seem too flat anymore. I took a lot to heart over the discussions held last time and there was many layers to get them to this stage. Do you think I should add something else to the bases though? I was pondering adding some of the dry scrun I have on my Hacocs. Not on all of them, just dotted around.
Tzeentch Horrors
Of course now I look at it the eyes could use a dot of pure yellow or white to make them pop a bit more… it never ends.
Also a wonder new blog has been brought to my attention. All about the joys of Necromunda from an American exile in Italy. I am really looking forward to seeing this come together: