I Thousand Eyes of the Host of Rememberance return to the E Tenebrae Lux V challenge and this time I try out using an airbrush: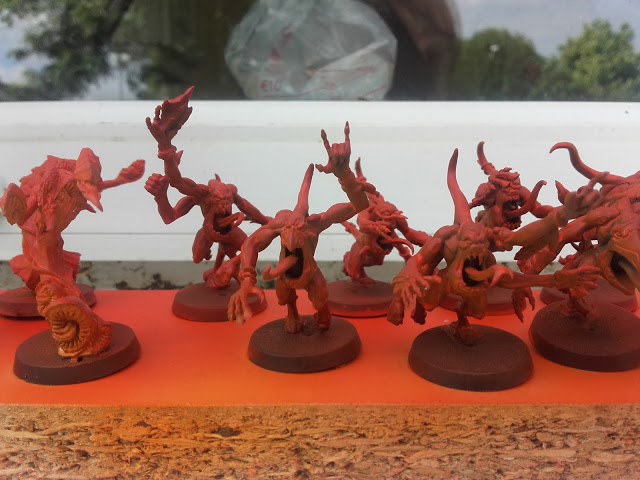 Tzeentch Demons – Horroes 1
Part 1 is over here, it lets you know which ones I plan on doing up.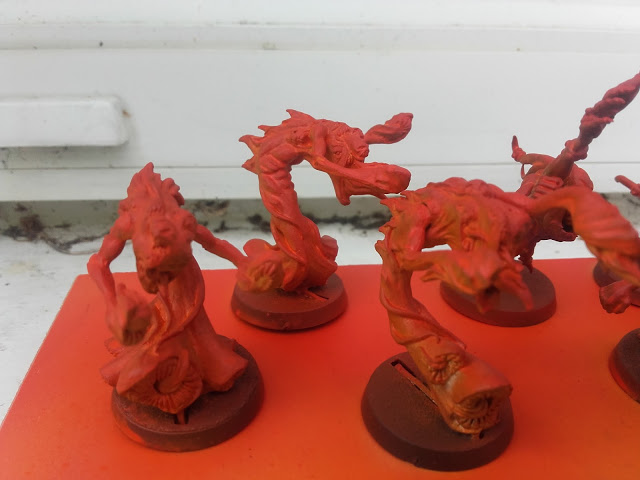 Tzeentch Demons – Flamers
Sorry the pictures aren't great, but I was in a rush to take them. I tried to be all fancy, for me, and I gave them an orange undercoat and then a top down only red/orange 50/50 mix. I think I should have waited for the orange layer to dry a bit more first. Then I layered the red perhaps a bit too thick, I was just a little excited by the whole process. Sure that happens to a lot of people…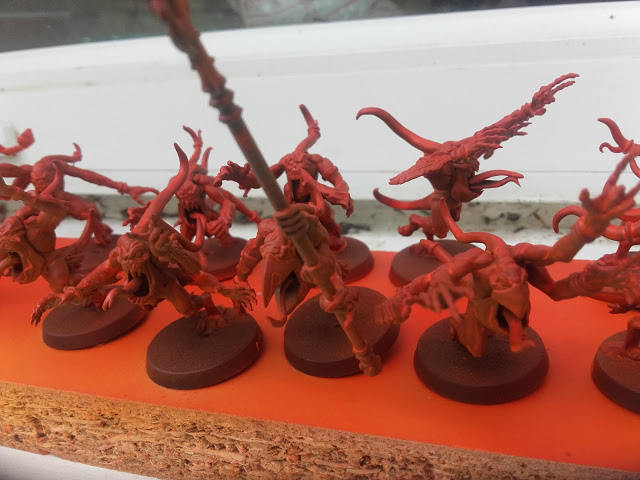 Tzeentch Demons – Icon of Chaos, Upgrade one Pink Horror to Iridescent Horror(bigger one at the back)
I am looking forward to adding some more colours to them or do people think I should re-do the base coat?