My AdMech Start Collecting Box is done!
Despite and early lead over the vile Xenos, that is to say Dessie, I had fallen behind in the Tale of Two Warlords. His Drukhari Start Collecting Box was finished before mine (and annoyingly looks rather fetching). It was a long time ago when I first started talking with Alchemists Workshops about the idea of the Tale of Two Warlowards and we have come a so very far from that first post. I would like to once again thank them for sponsoring this event.
Now on to the models and the start of my Stygies VIII Adeptus Mechanicus force:
It was delightful to finally have them all one and ready for a group shot. Although the size of the Ongar made it difficult to position everyone. I think they make a nice unified force together, which is my main goal of this army. My previous forces have looked a bit slapdash in my eyes. For this one I wanted something more focussed.
Adeptus Mechanicus Skitarii
The Skitarii Rangers have featured in their own post when they were finished but the Vanguard haven't had the chance.
Previously we had a bit of a look at the work in progress shots of the Vanguard and the Onager but things have advanced since then. I wanted the blue plasma vibe from their radiation soaked weapons, while keeping the green lenses from the Rangers.

AdMech HQ – Tech Priest Dominus
The standard Dominus model is a wonderful creation, but the more I look at it the more I wanted to convert it. Who doesn't love Ad Mech conversions? They are ripe for it. I wanted my warlord to stand out and it now does. Standing twice the height of his Rangers. Fairly straight forward spinning around of the legs and moving the torso upright. Quite happy with how it worked out.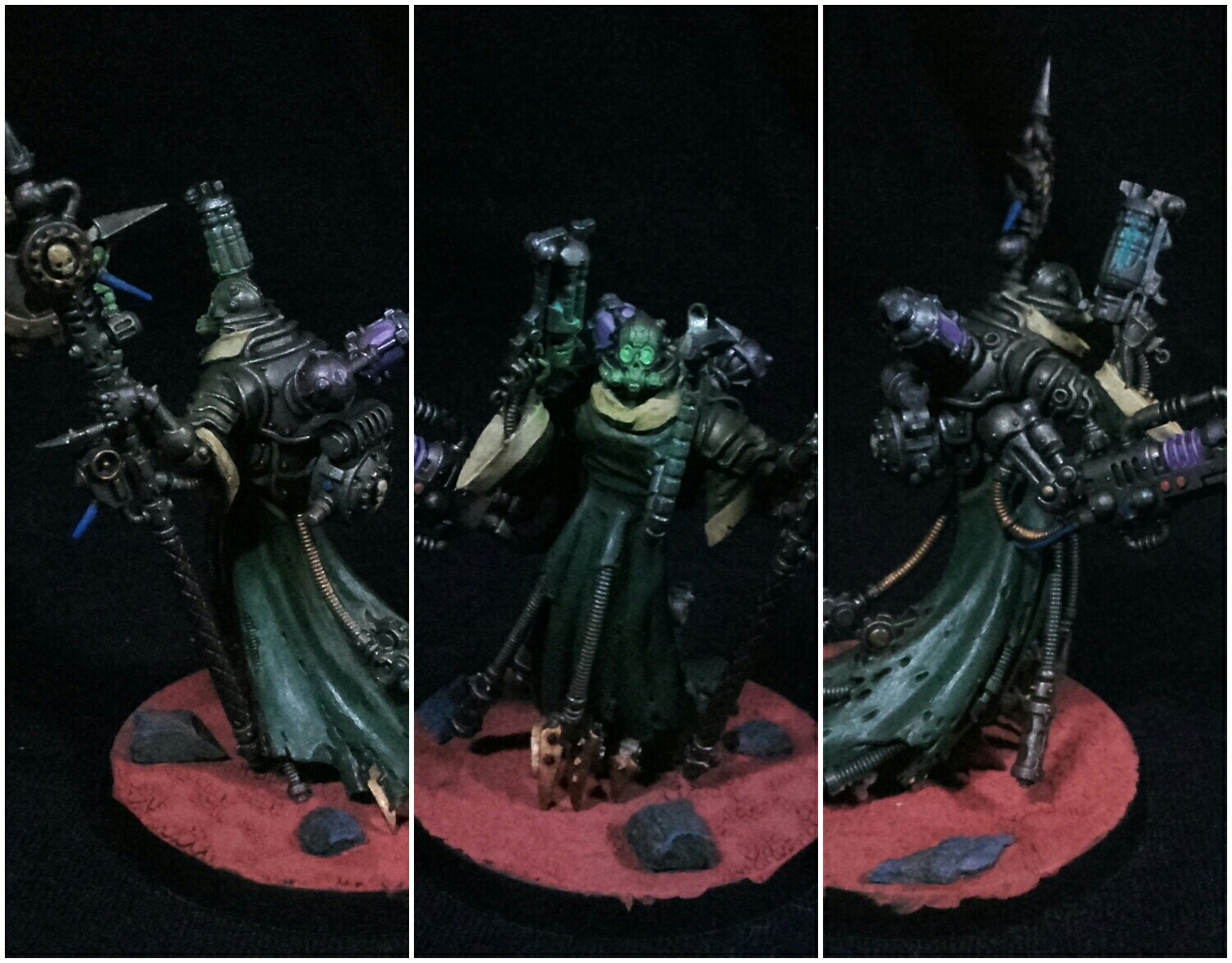 The Onager is a fairly standard, having only had a few details and decals added. I will reserve any modifications until my next model of this. Quite happy with how the decals turned out.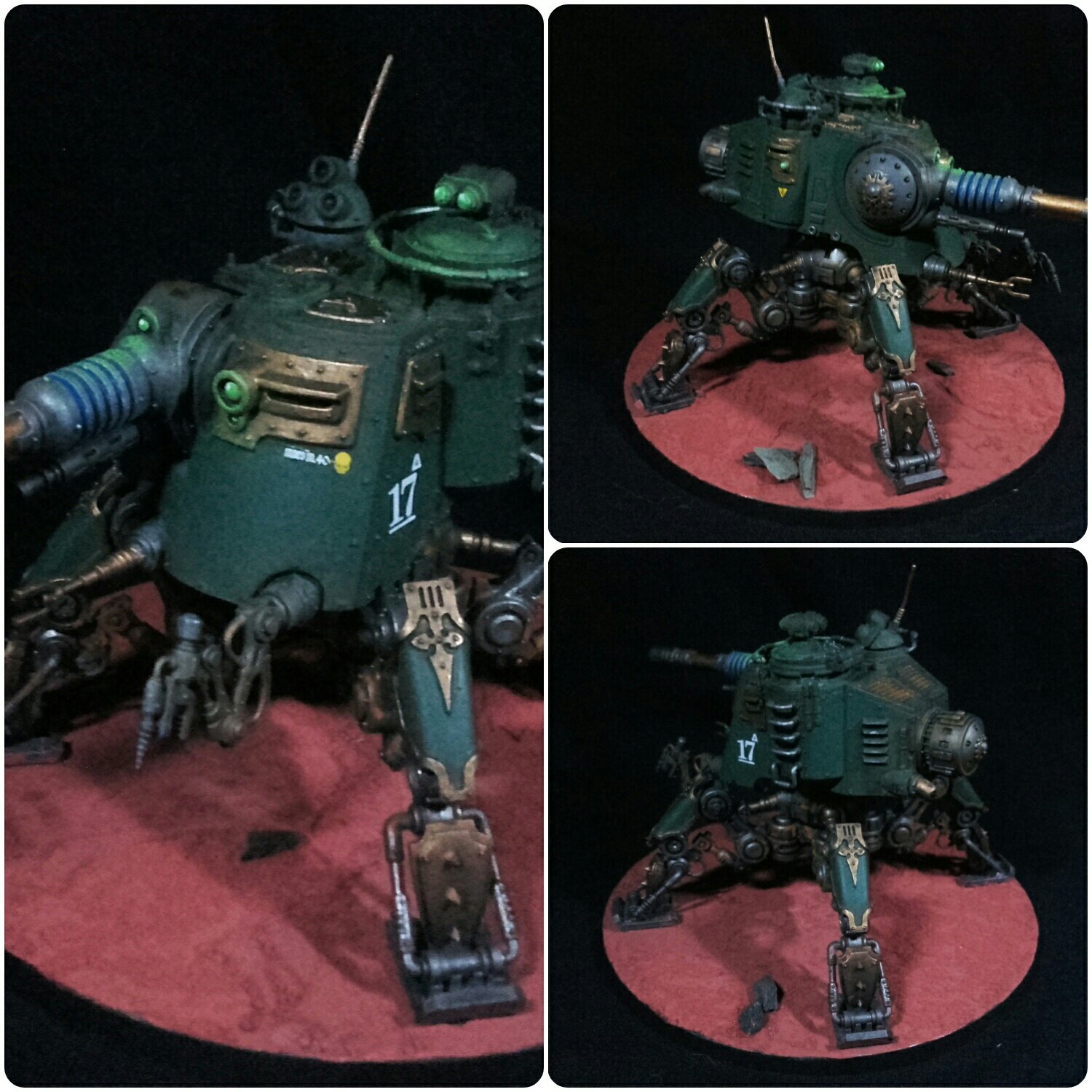 Lastly we have what is coming in the pipeline for my AdMech. Ten crazy elctro priests, three Kataphron Destroyers and some more Rangers to bulk out the troop sections.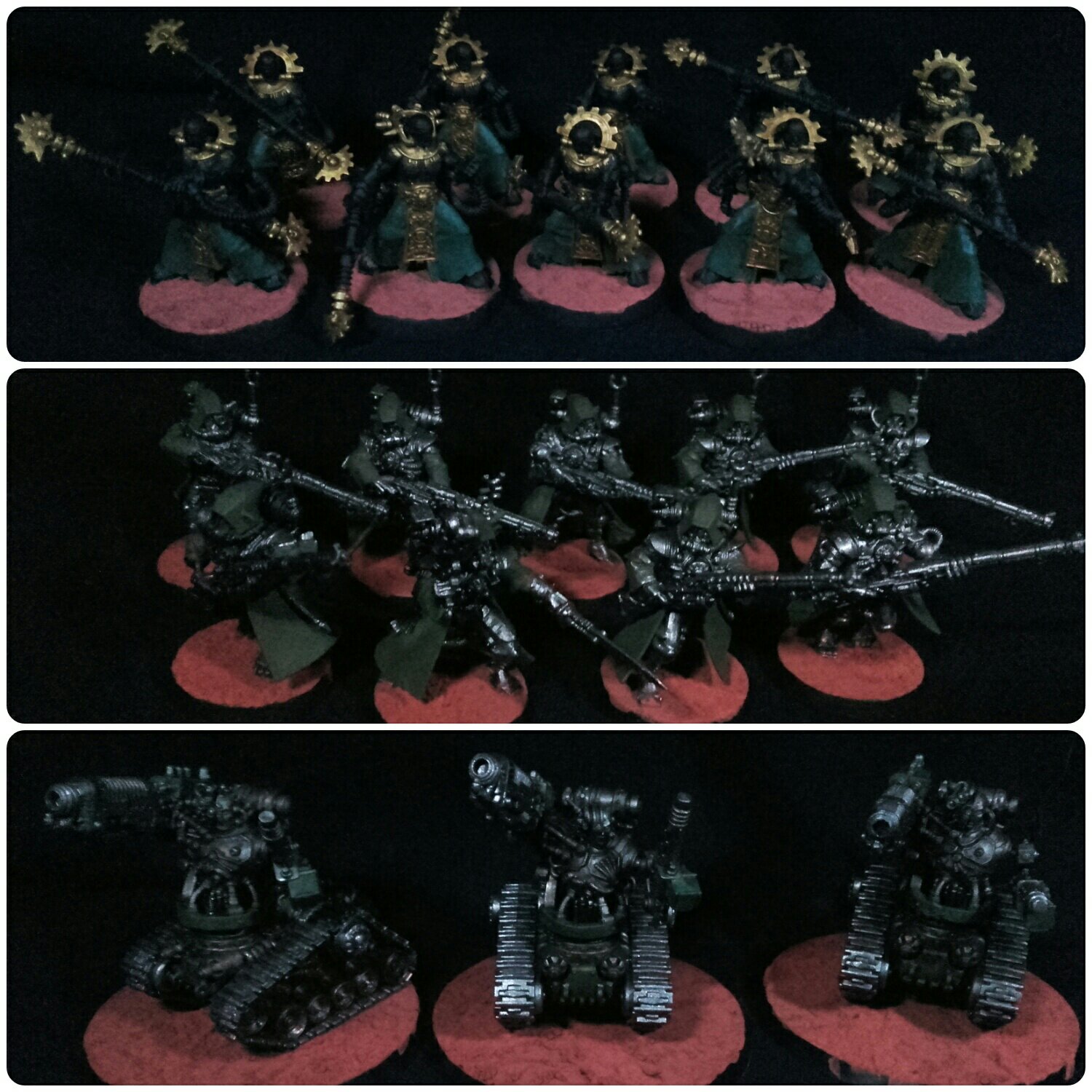 =][=
Dessie has already acquired the new Drukhari Start Collecting Box, this time it features Wych Elves… I mean Eldar. So the race is on! We have set a date for a showdown of the two forces in September in Warhammer World itself. Things will be tight, but the Adeptus Mechanicus will prevail!