The Host of Rememberance, my Thousand Sons army, has gotten some extra dakka in the form of my a Forgefiend. Mind you he is named Shooty McShootface, which might lessen the appeal. Still on to the photos: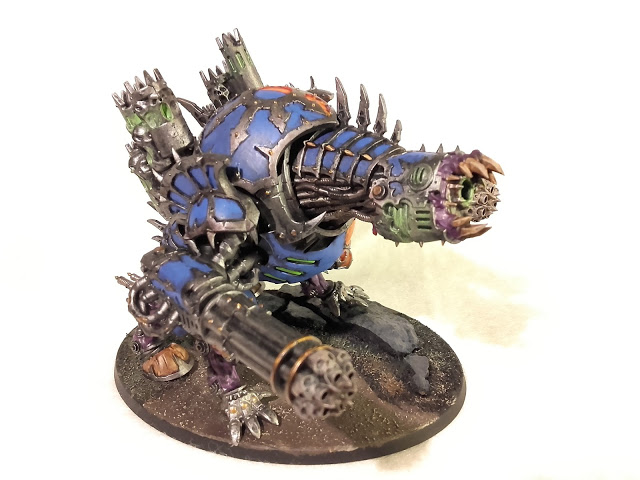 Thousand Sons Forgefiend: Showing its good side.
I really loved this model, it was great fun to put together and paint. Plus it gave me some great spare parts, which led to my
Dreadtober entry
for last year. So much so that I want at least one more for the Black Legion formation, which I only learned about recently on
Hightimes on the Eastern Fringe
.
Thousand Sons Forgefiend: RAWR!
The orange for another layer to try fix the colour a little, sadly it seems to have been totally washed out in these photos. But you can at least see skulls done up on the end of the cannons.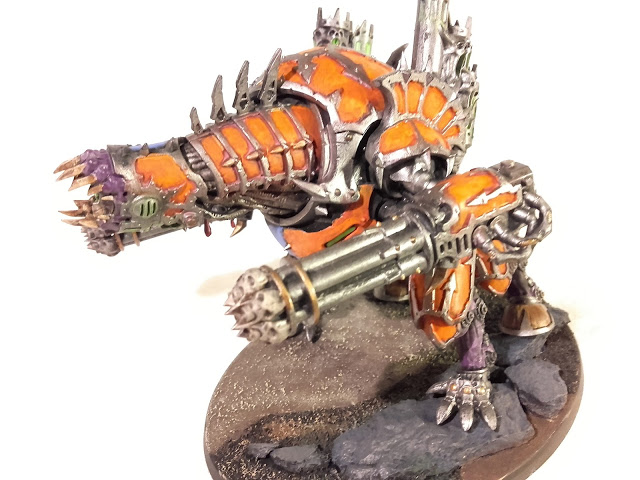 Thousand Sons Forgefiend: Welcome to the orange side.
Taking some good advice on the last post about Shooty McShootface I re-did the demon skin on the legs. I did one of the very rare instances of mixing paint, just a drop of white with my liche purple to hit the higher areas. Then I washed it down with a heavily watered chaos black and went back to sweep it off the higher surfaces, leaving the recesses darker.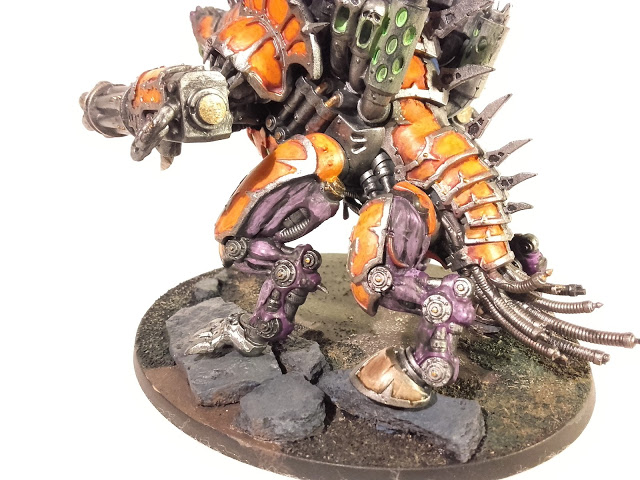 Thousand Sons Forgefiend: Extra work on the legs.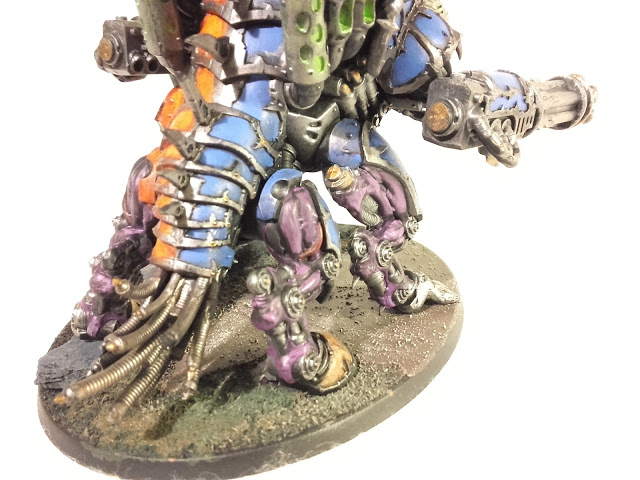 Thousand Sons Forgefiend: Never skip leg day.
I actually forgot to add the brush to his base before taking the final pictures… feck. There is always something!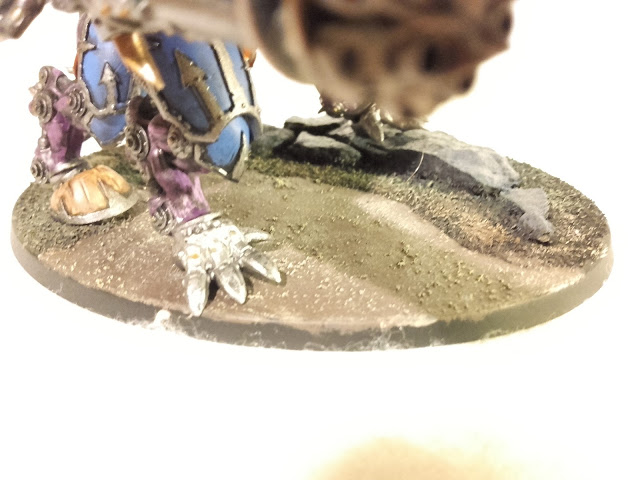 Thousand Sons Forgefiend: All about that base.
This shout out to a blog you should check out is over to Broken Paint Brush. Joe has a wonderful set of recources and help for anyone who wanders onto his blog. Well worth a look, I personally love his Good Reads posts which show posts from other blogs you may have missed but are worth checking out.