Sisters of Battle are all about the Bolter, Flamer and Melta! The holy trifecta is ready for 9th edition of Warhammer 40K. This is some work I am doing for John Kovalic of Dork Tower fame. Please do check out his website for some geeky comic goodness.
These are done in the style of the Order of Our Martyred Lady, as per request. My own Sisters of Battle are all metal minis and are painted in my own scheme, the Order of Violent Silence.
The Sisters of Battle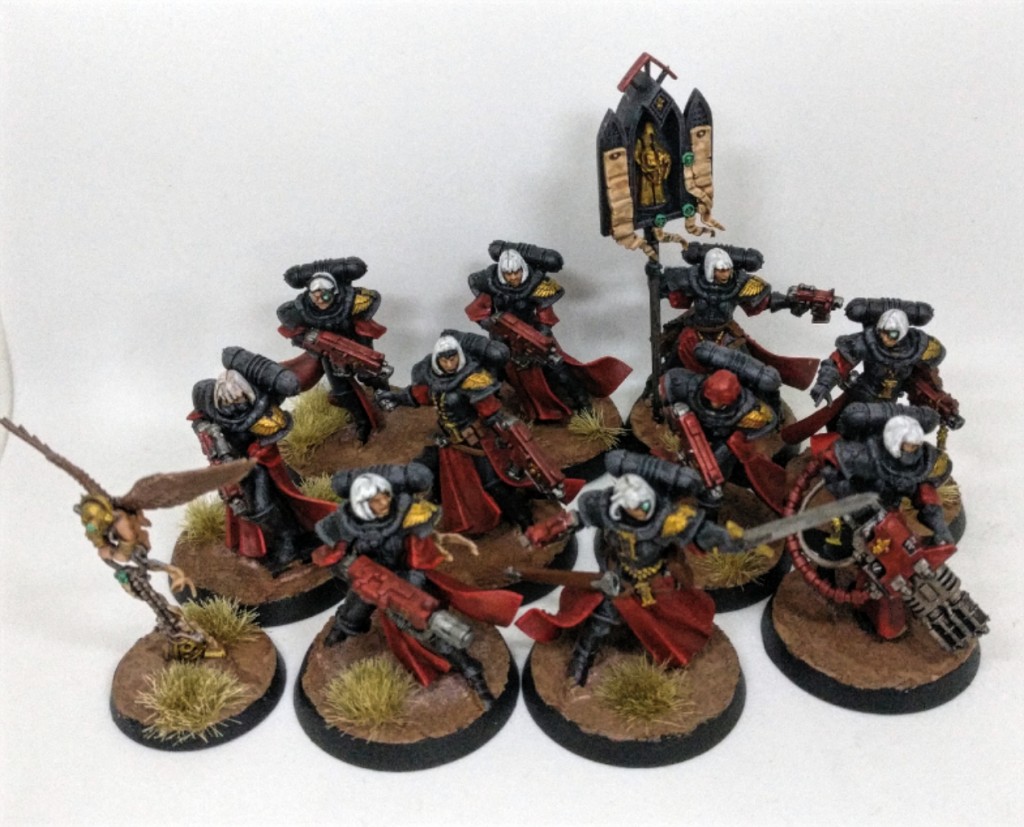 This squad is an expansion to John's current metal minis and the new kit has a lot more to offer. Well in some ways it does at least. The bodies are all heavily locked into the poses, which is the norm these days for Games Workshop it seems. I prefer a bit of freedom when I build models, no denying the poses look cool but we are stuck with these. Legs come in front and back sections.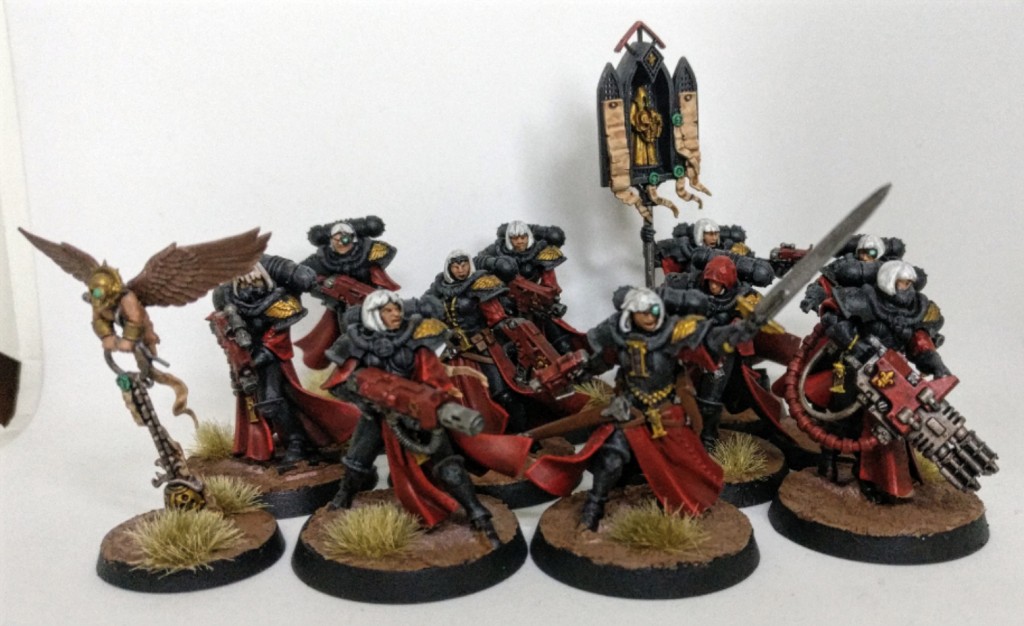 Weapons wise they were built to a list idea with this being a central squad, able to deal with anything. Also very importantly having access to plenty of bolters, a melta and a heavy flamer. All the better to purge you with. Overall I am quite happy with the looks of these, in particular the robes turned out well for me.
Work in progress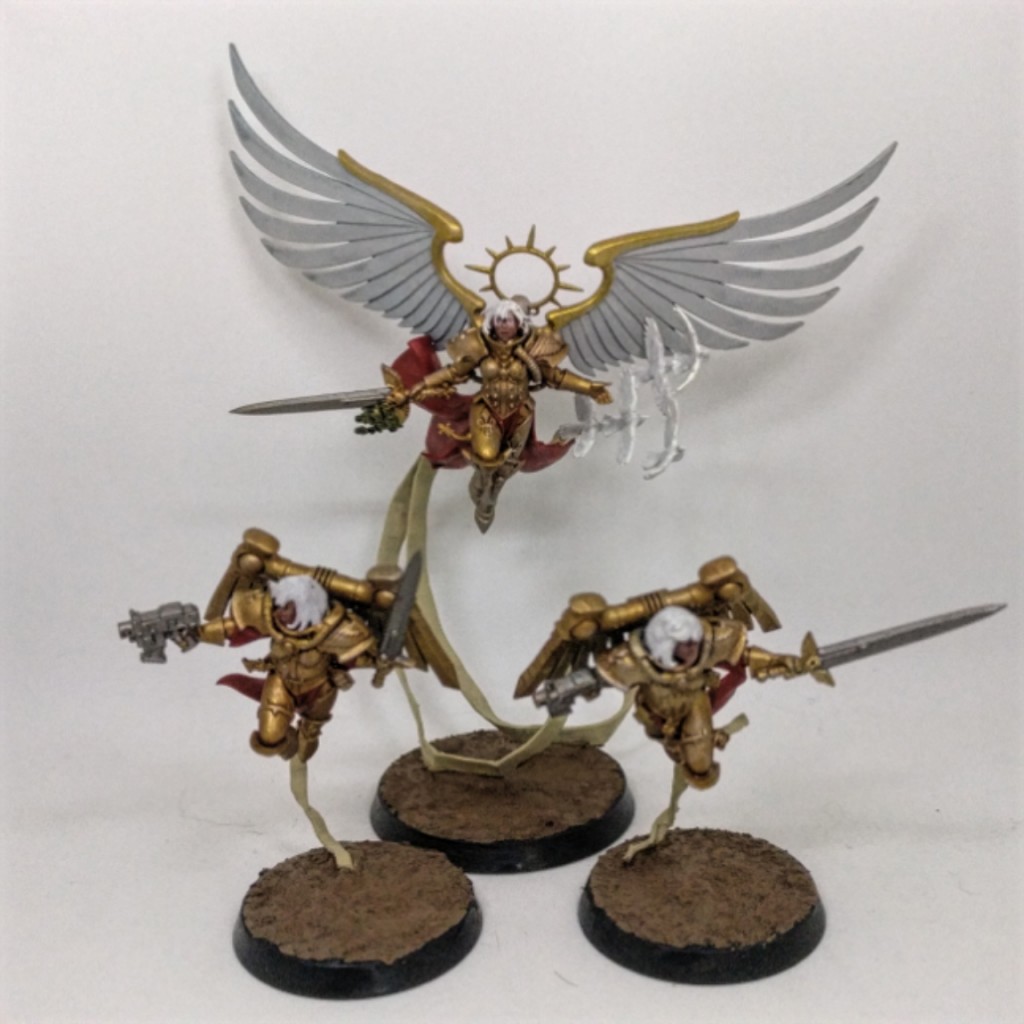 Currently I have these say on my painting table, working my way through them and trying to up the detail level form the basic troops. I aim to have a glow coming from Saint Celstines eyes.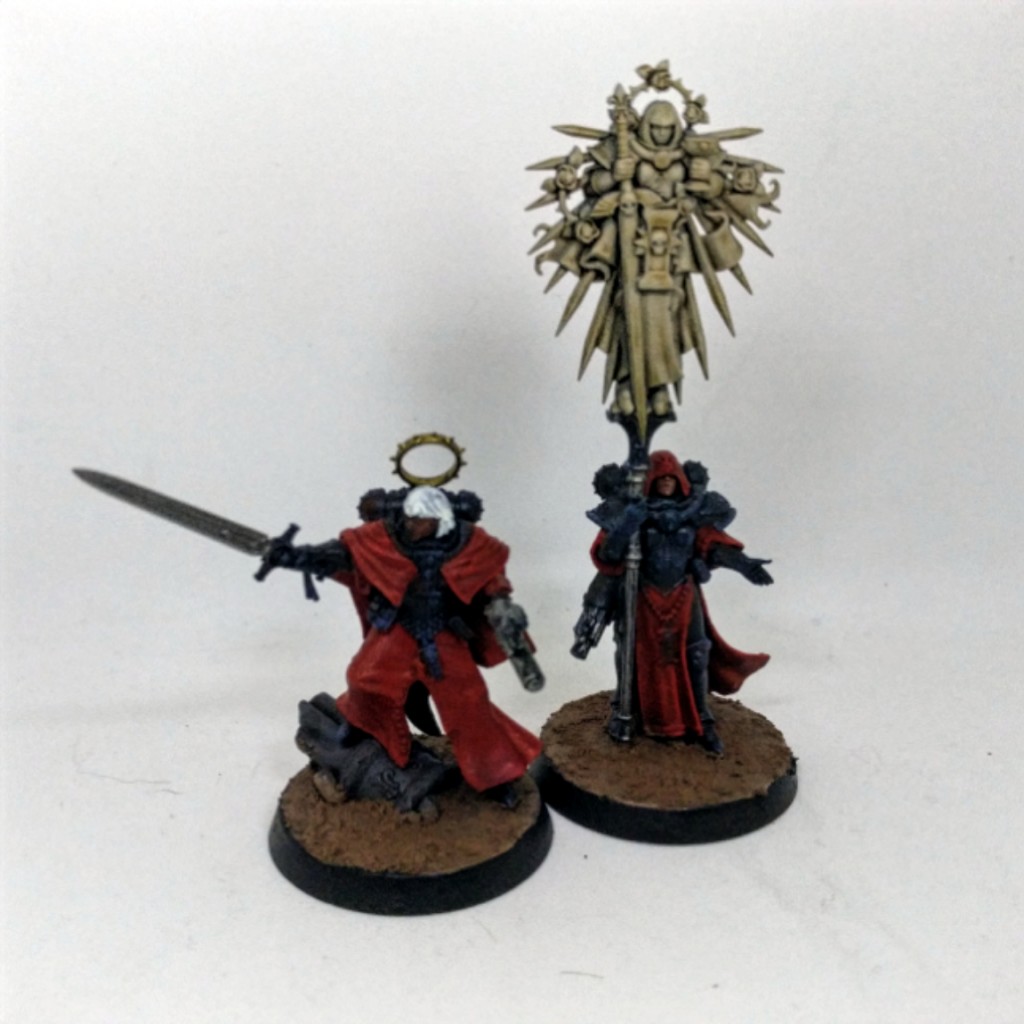 Alas this is a very dark picture of the Cannonness and Imagifer. The later being one of my favorite models in the range due to the absurdity of the symbol it carries. Plus I imagine her expression and gesture is "You really want me to carry this?"
---
Stay safe folks.