Broodlords and Genestealers have been a part of the Warhammer 40K universe for a long time. I remember fondly seeing the original Space Hulk, although it was more the terminators that drew me in. Time passes and I find myself with time on my hands and I need to move away from painting armoured figures for a bit. Something a bit more organic makes a nice change. The scheme below is taken from Kirsten Williams (@Instagram).
The Genestealers
So with the 9th edition of Warhammer 40K rolling up like a tidal wave we see a lot of changes coming. Sadly this includes a points increase for these models. These were due to form the nexus of a small Tyranid force I was planning. Alas with how it stands at the moment it doesn't seem worthwhile to finish them off. So until the codex is updated or an FAQ drops that makes Tyranids half decent to run again these shall be shelved.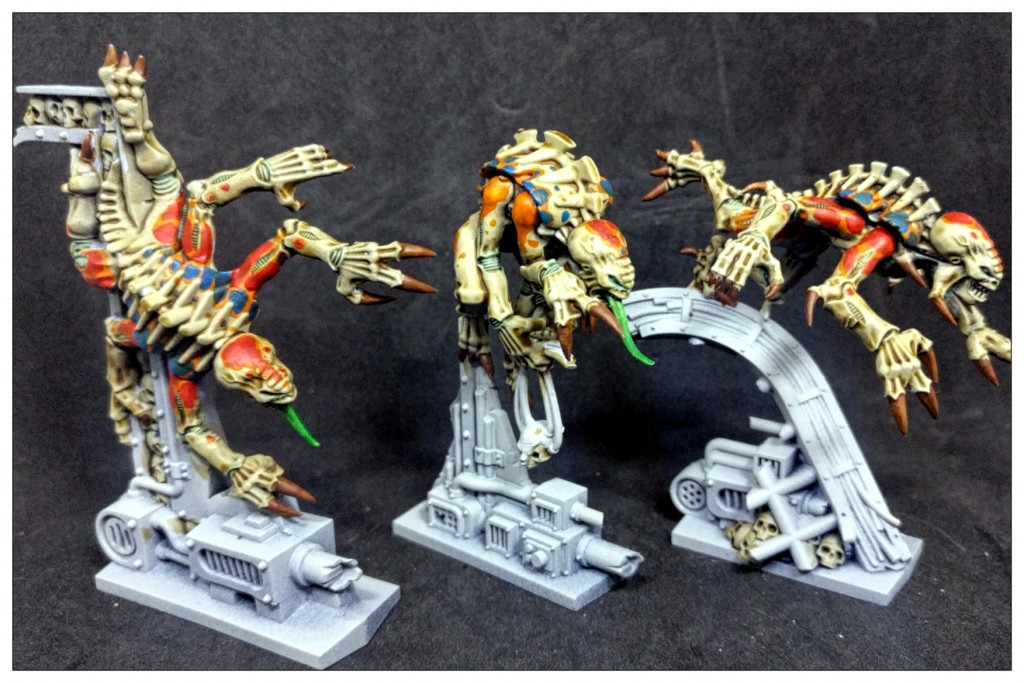 The three above are some of my favorites of the sculpts. None of them are exactly suitable for a 40K game but it doesn't make them any less fun. The basing for all these models was due to quite dark to contrast with the brighter models.
Below you can see how the back of the carapace of the Genestealers looks. I didn't manage to get the details as fine as Kirsten did, but I think they will serve well.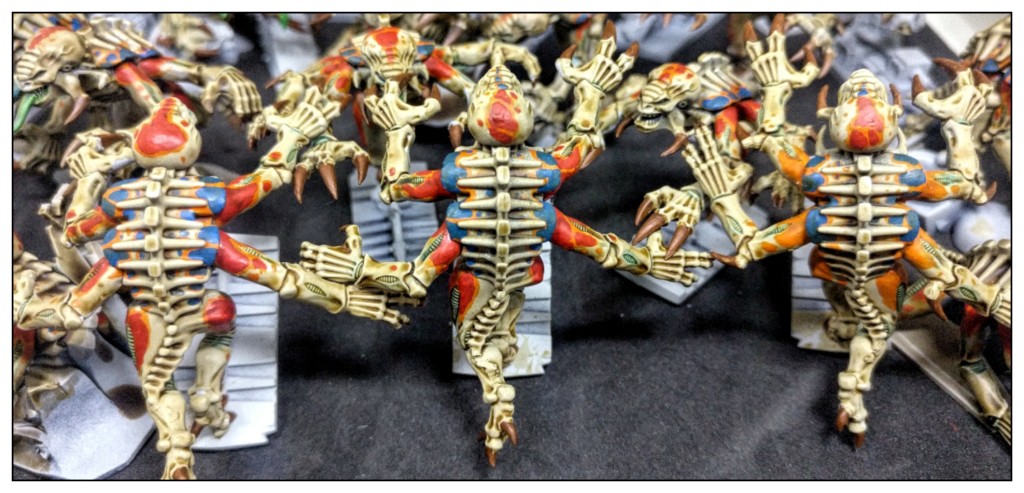 The Bloodlord

Finally we have the Broodlord, which is a very tricky model to photograph. As you can see, like the others there was still work to be done on the base but we will see how time plays out.