Welcome to the Shadow War
I finally started to put some base colours on my kill team for Shadow Wars Armageddon. The first post on them shows how they went together, which was pretty easily, and the list for points. They are made from Anvil Industries new range of Trench Fighters.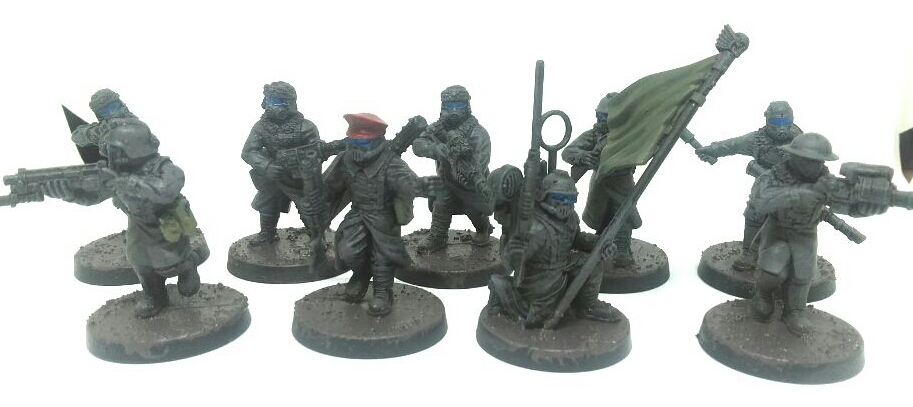 I am going for a real dirty war torn look on these, not that I normally do really clean stuff or anything. Dark muddy ground and faded trenchcoats for everyone. I have started on the eye lenses with a blue but I am tempted to have an almost glowing red. Not sure how to handle the colours on the weapons though.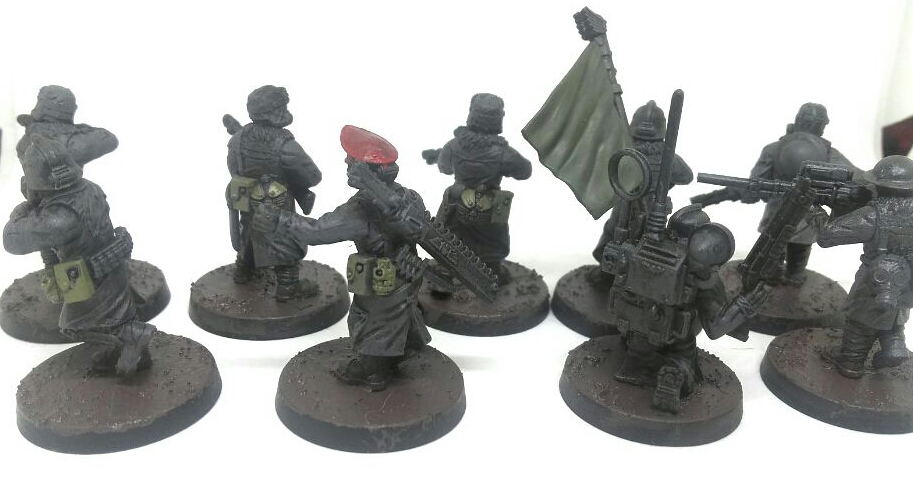 The view from the back shows were the gear is starting to be picked out and add some life to them. Next I want to pick out all the straps and belts with brown and start adding in the metallics.
+++
Don't forget we also have a Facebook page for more updates.