Got another few layers of paint on my Shadow Wars Armageddon team. Started to add on the metallics and the great coats. The first post and second post. They are made from Anvil Industries new range of Trench Fighters.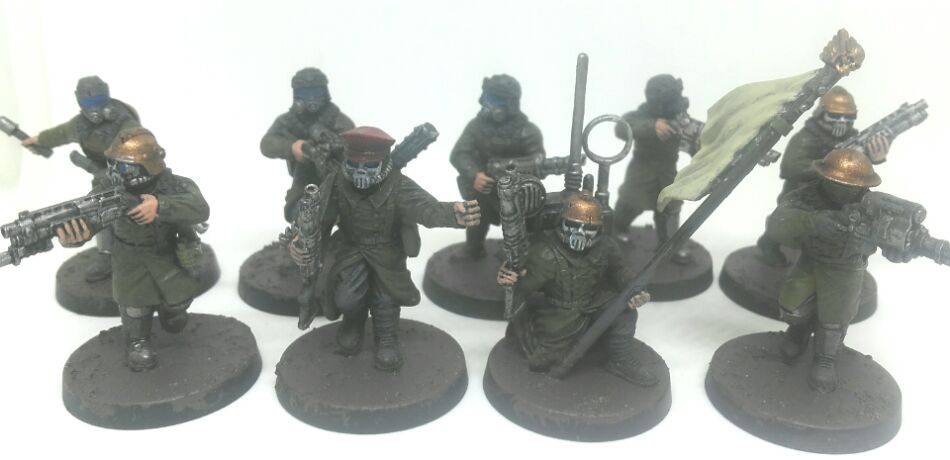 So I went with a dark green for the great coats, a throw back to the Russian front. After that I started in on the metallics, opting for a dark bronze for the helmets to brighten things up a little. The weapons have only had a base layer so far.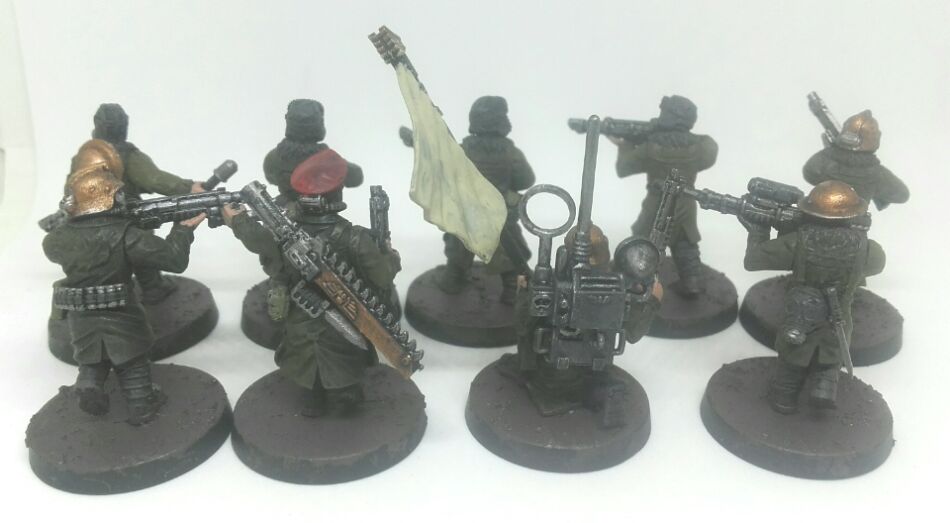 The masks got some metal on the filters and the skull faces got some white and a wash to tone it down a bit. Still not sure what I am doing with the banner.
Don't forget we also have a Facebook page for more updates.