Thanks to Tim The Viking I have some lovely Malifaux miniatures to show you painted. Painted by Tim's own blood splattered hands!* These are a but of a preview of Tim's painting style before we get a more detailed run down of how he paints.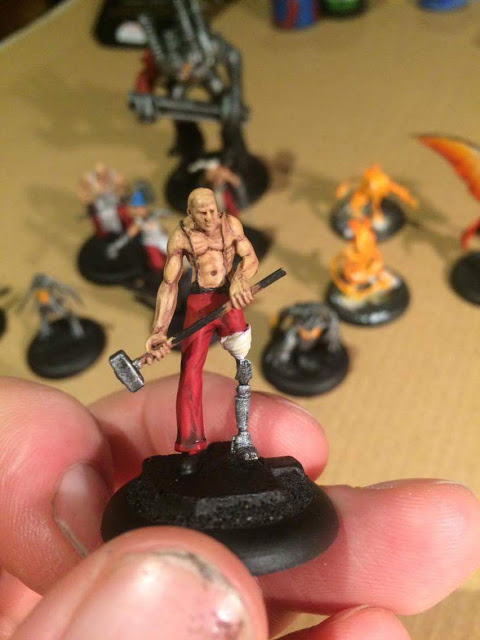 *Hands may not actually be blood splattered.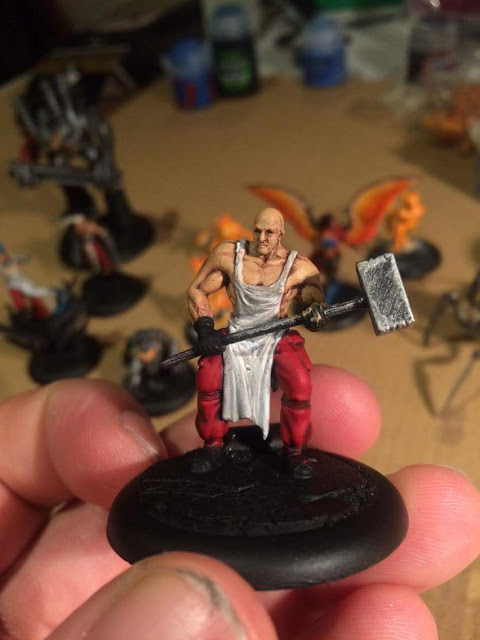 As you can see Tim has gone with a rather strong colour palette to tie the crew together. As you can see the crew is not entierly finished but it still looks great on the table.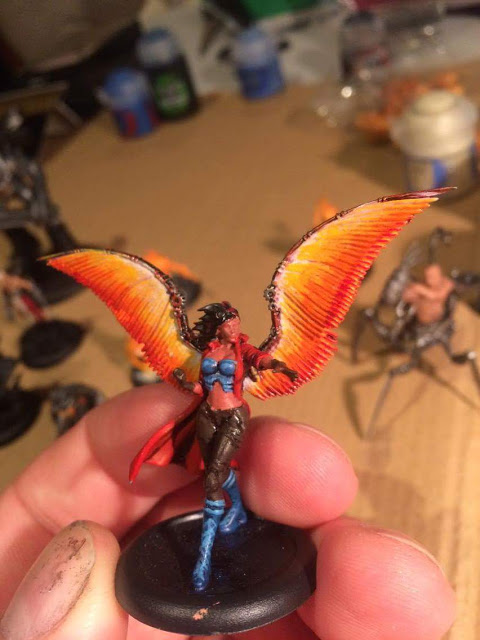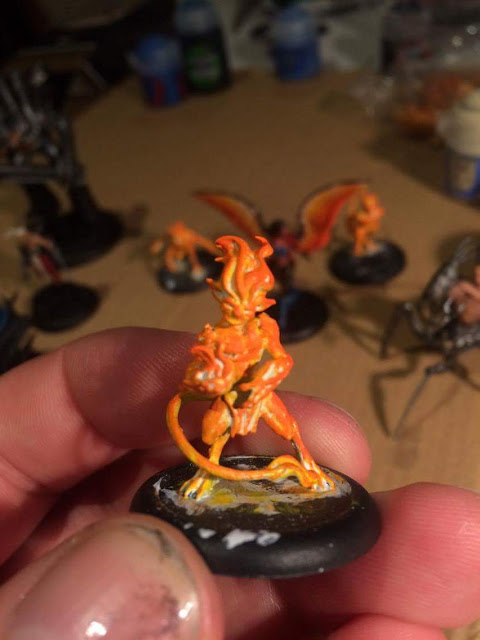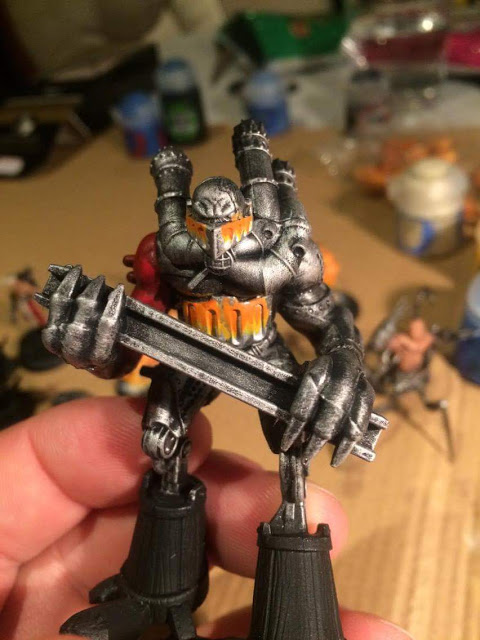 Mei Feng is my personal favourite and I love his choice of blue hair over the traditional black, it adds some a real flash of colour that helps the leader stand out.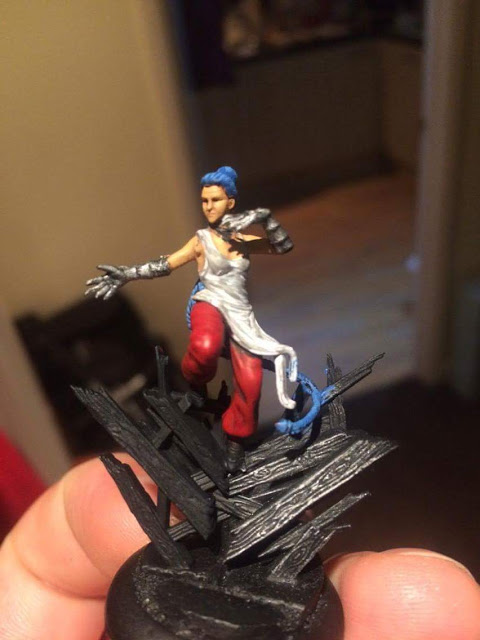 Final parting shot of the full crew together, what a happy go lucky lot they are eh?