I managed to get some more work on my converted Havocs. Just blocking in a some of the basic colours, starting with the metallics. At the moment they look a lot more like Black Legion but once I get the blue on their they will change legion pretty soon.
All the models have been heavily converted to show the scavengers that I want my Havocs to be. Well apart from the chosen who will be the sarge.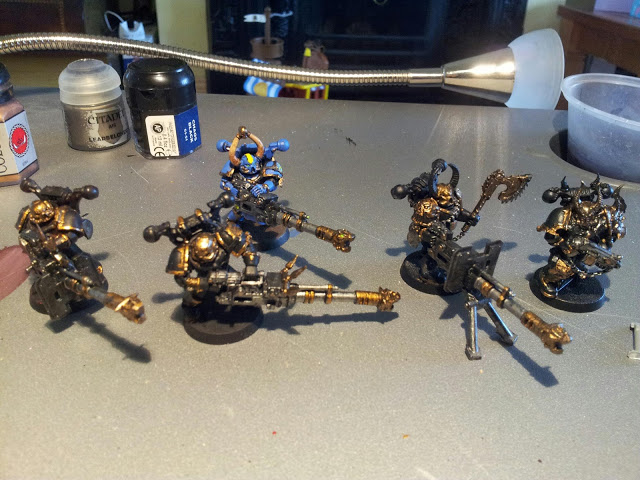 Group picture, everyone place nice now.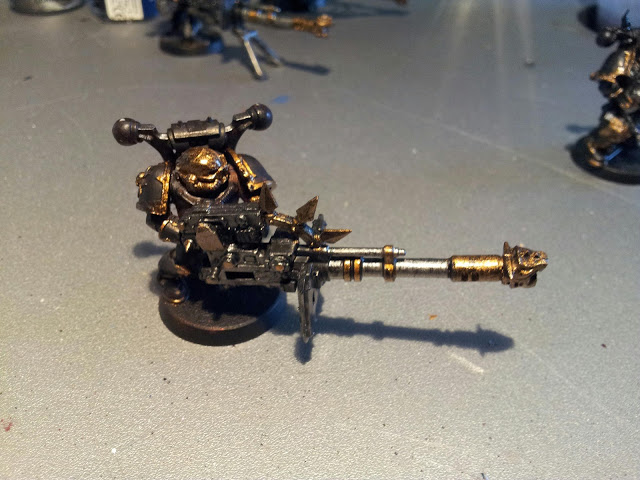 I think this guy is my favourite as it stands, he just seems to fit.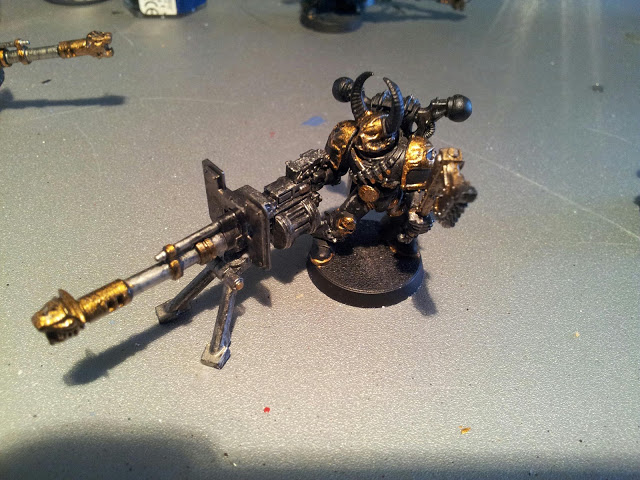 "C'mere so I can chainsaw you!"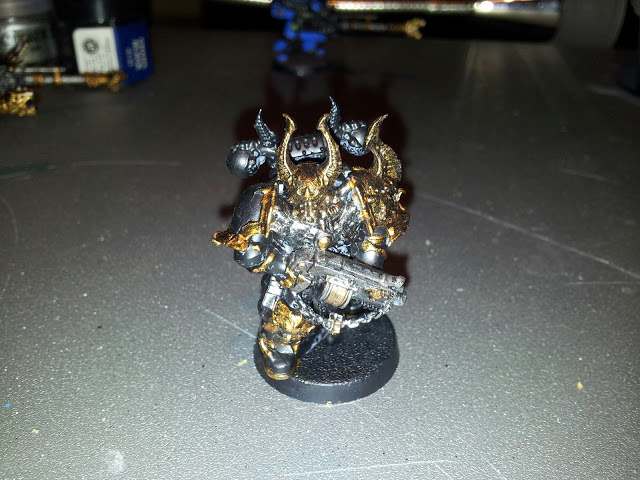 Finally found a good use for some of these guys, cannon fodder so the expensive guys with the guns don't die.