Baneblades and knights oh my!
Here we are again with another Dreadtober, run over on its own blog. Of course everyone is invited to join in and spend the month building dreadnoughts of all shapes and sizes.
The trick here is only Baz and myself from the Stepping Between Games family are up for it. He runs Guard mainly and I already have five dreadnoughts I am looking to sell. So we both went a bit bigger…
---
Baz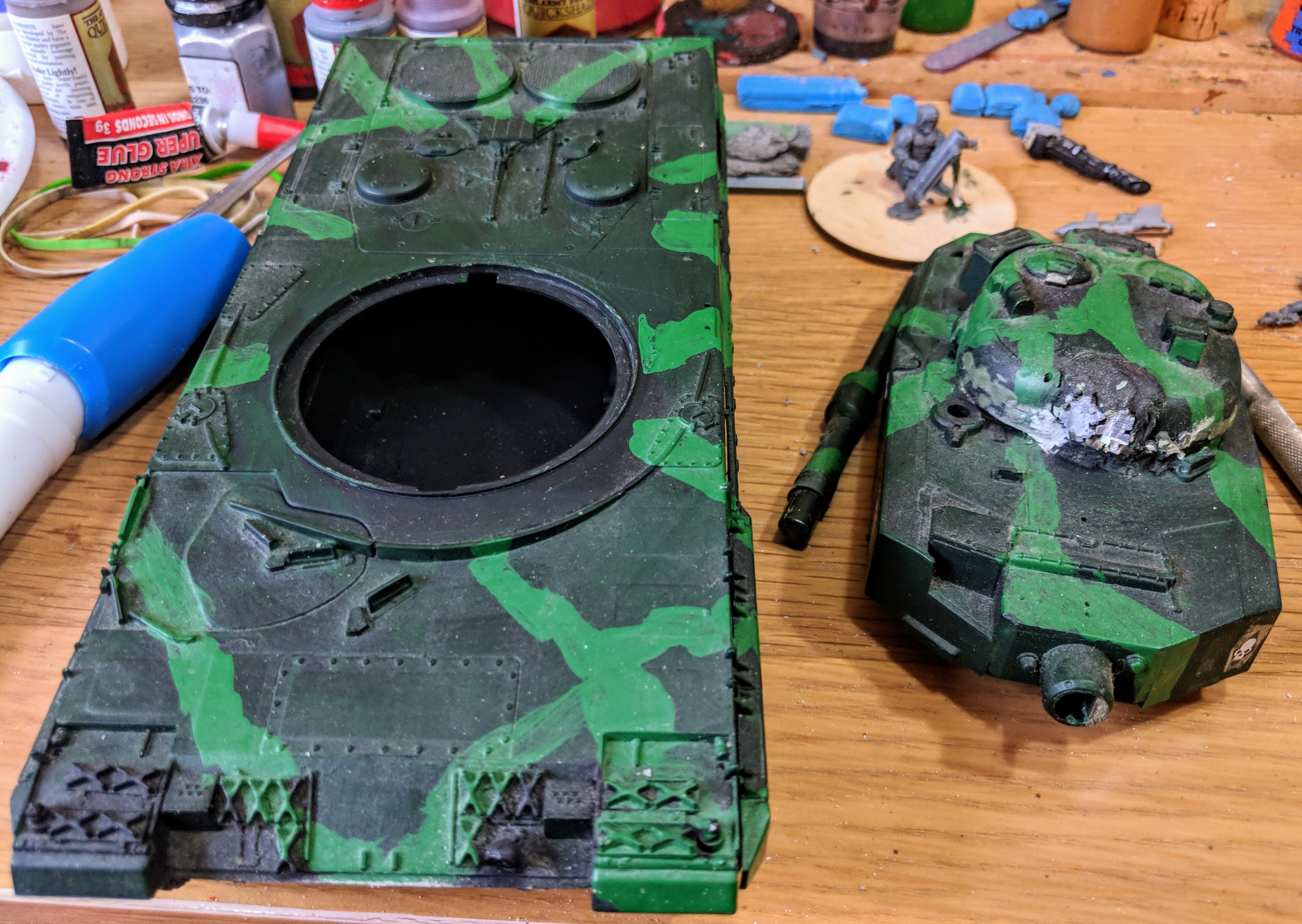 I'm being ambitious for dredtober this year. I'm trying to turn this 1/35 scale Leopard which someone hamfistedly stuck a lascannon on the front and called it a baneblade on eBay.
My plan, with spares from a couple of Leman Russ and some baneblade sponson kits I'm going to turn this into a Shadowsword variant baneblade to join the 1859th Cadian Armoured Division "The Golden Phoenix" . Hopefully good enough to pass using it at Warhammer world!
Not sure if I'll make it as I'm super busy with work and going away for 4 days too! I'm sure with enough green stuff, a Dremel and some pro plus tablets I'll give it a bash!
---
Rory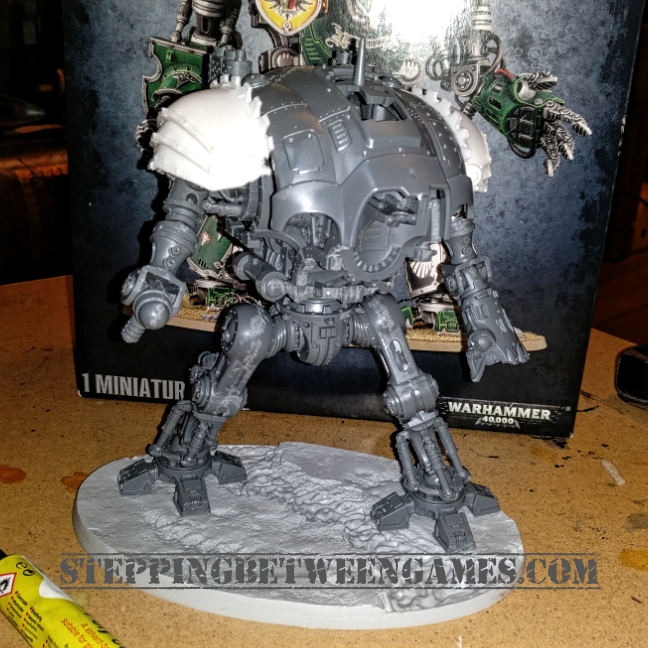 So my own cunning plan was to work on a knight, but to take the time to make this knight something special. Although this may be because I like to convert things, especially big things.
So I got this great looking lava base from Secret Weapon Miniatures. Planning to do it to match my other knights, like my Valiant – Boundless Rage. Picked up some weathering powders for the first time as well.
This Gallant will have a pair of Thunderstrike Gauntlets. I am in the process of converting the right hand one up. Will do up a post on that soon.
---
Edit: Suddenly a last minute Pinky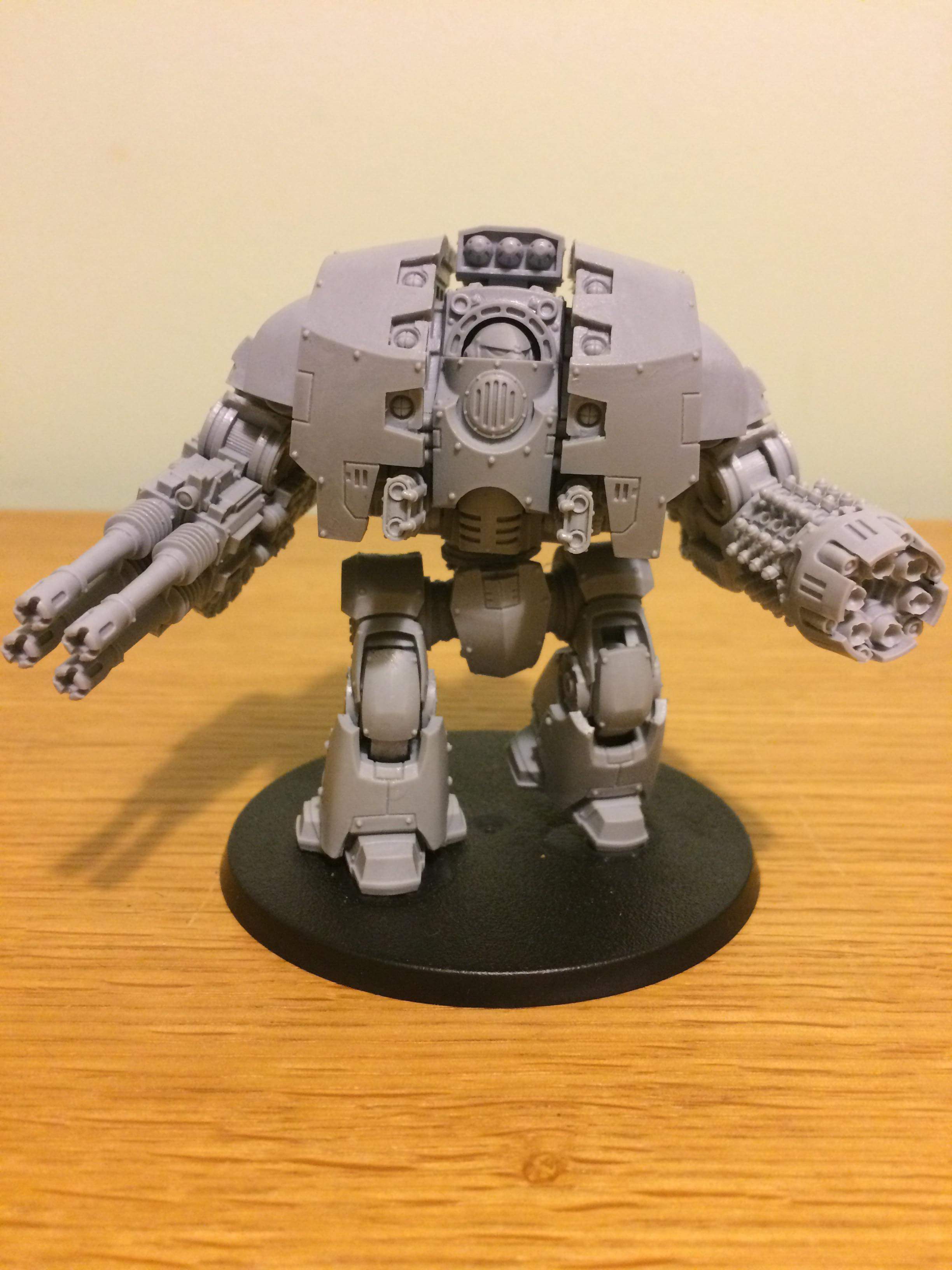 Dreadtober progress… week 1… 'Build!'
---
Even more last minute Svartmetall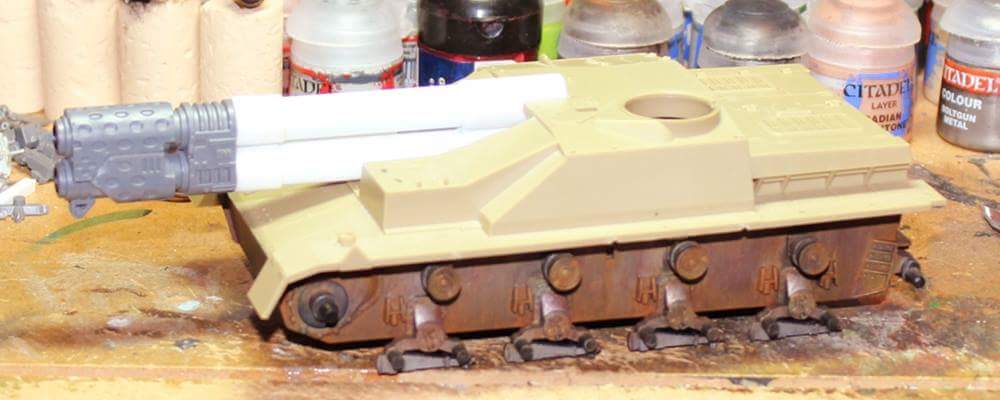 A 1/35 scale Sturmgeschutz IV which I'll be converting into a counts-as Malcador Infernus.
---
How is everyone else getting on with hobby projects?