+++ Magnus the Red: The Demon is in the Details +++
Sticking with my Warhammer 40k vibe, although the Imperial Fists are calling, I have pushed ahead with the Crimson King. Although at this stage the changes are becoming less obvious as I go. More subtle work now, rather than blocked in colours. This is a lovely miniature that I can highly recommend to get an paint or even do the rare thing and convert it. My conversion is very small but I think it helps make it mine.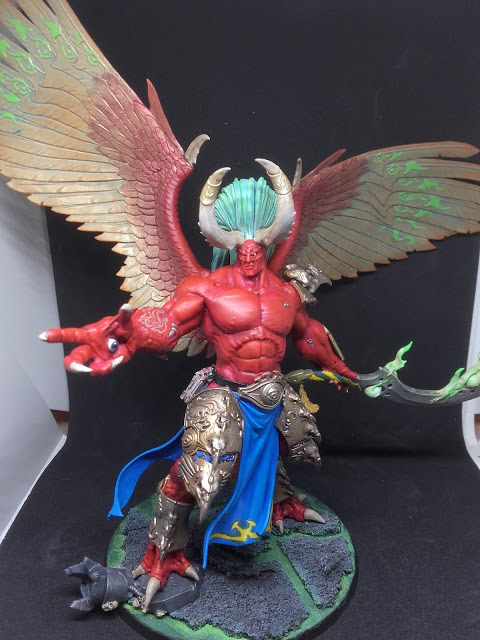 Warhammer 40K – Magnus the Red, Demon Primarch of the Thousand Sons

With the wings I tried to darken the colours around the green to help it pop, which I think has worked out.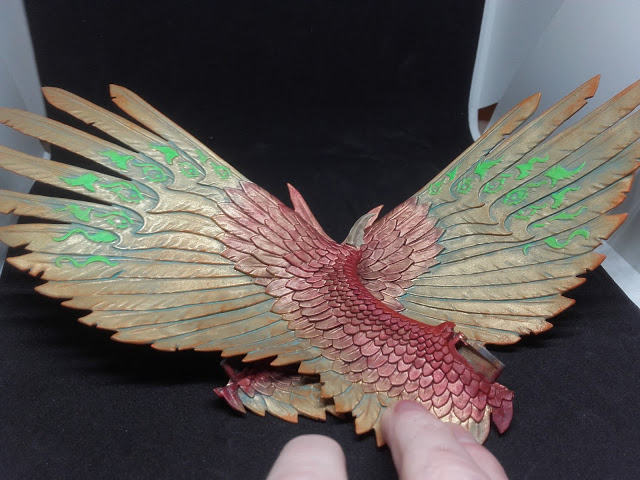 With wings like these!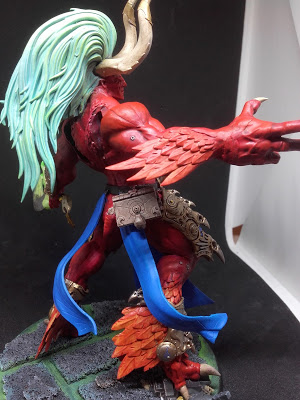 I am quite happy with how the eye in the hand has turned out. I went for quite a human looking eye to replace the one he lost to Tzeentch. You can also see some of the details starting to come out on the tattoo on his forearm. Honestly the whole forearm needs work, them mechanical parts especially. Not sure how to make the tattoo pop a bit more though.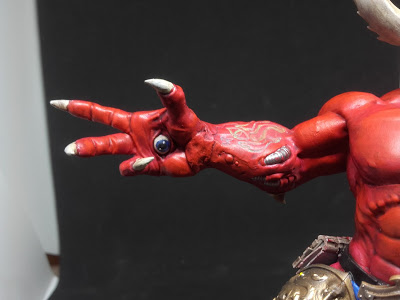 I can see you!
There are another couple of layers of yellow to add to the cloth before I can call it finished but it is starting to come together. While a large section of it looks empty I am not sure I am up to the task of free handing something over that surface. Nor am I sure what I could even put there.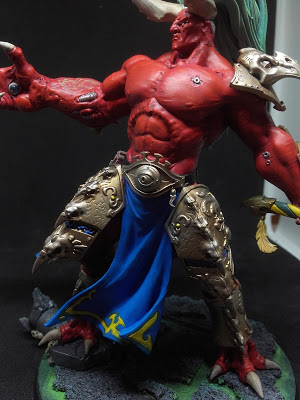 From what I can see most people are doing the Staff of Magnus, but personally I quite liked the blade/kopesh look. Quite hard to catch the white and the green fire on it an camera though, more experiments for that I think. But I like how it came together in the end.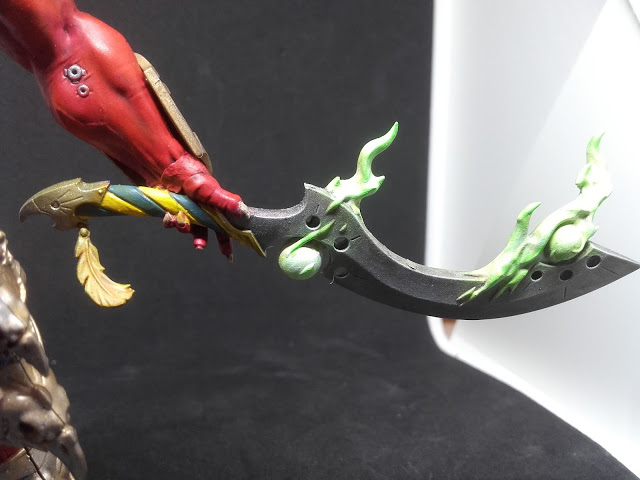 The Blade of Magnus.