Just a small update my my Iskandar Khayon project. I deceided to go with the more standard post Rubric blue and gold, both to match my Thousand Sons and because painting black armour isn't as much fun! Still lots to be done but it is getting there. First post is
over here
.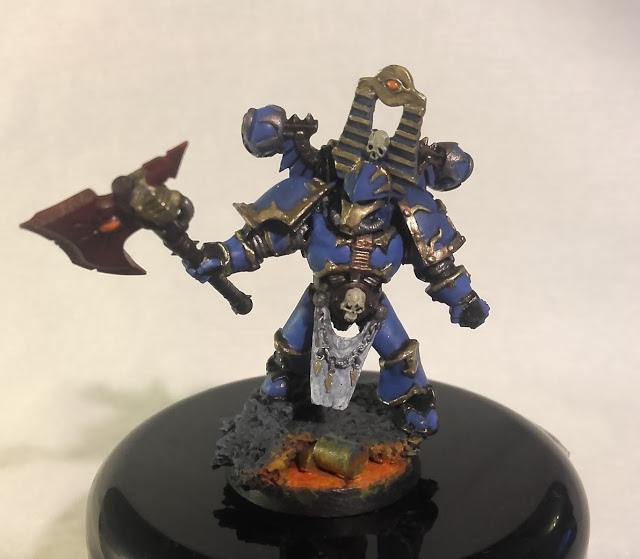 Iskandar Khayon WIP 2: Base colours on.
As a showing of his Black Legion change I am going to try to do the more standard eye of Horus look with the black slit on the orange eyes. The rest of my Thousand Sons tend to have a glowing green eye instead, so this will help set him apart a bit. Current plan it to use a tiny brush to put a thin black line through the centre and then a red wash around the edges.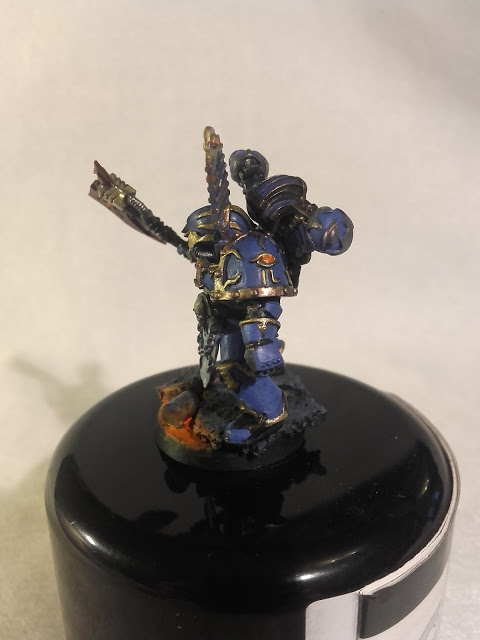 Iskandar Khayon WIP 2: Slowly starting to come together.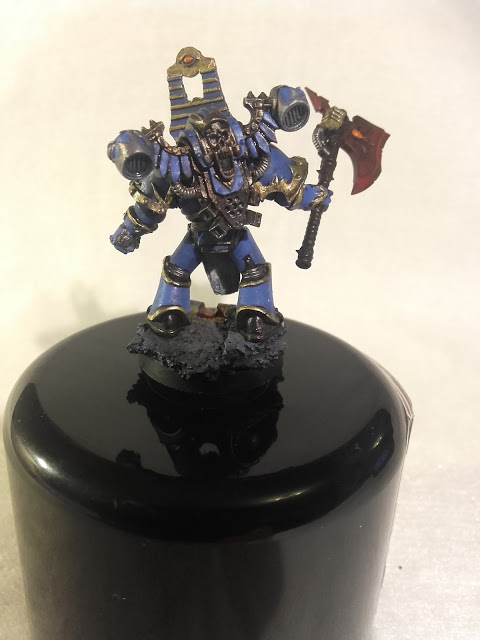 Iskandar Khayon WIP 2: Base, power plant and model are all still seperate.
This is another step forward I am trying to make on this model, some lava base fun. The cracked ground gave me the perfect excuse to try this out and this is my attempt so far. I am trying to be very careful on how much I apply, it seems to be easy to over do such stuff. How much I will actually add to the model itself when it is attached I don't yet know.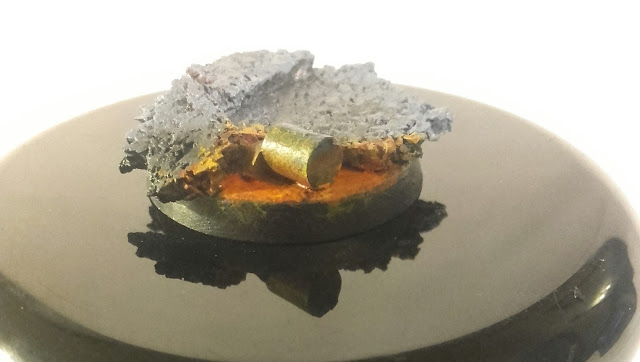 Iskandar Khayon WIP 2: Trying to add some lava with OSL to the base. Tricky stuff.