+++ Counts As CSM Possessed and Sorcerer  +++
These little monsters come from /r/Warhammer40K user Tzeentched.
Reddit user Tzeentched has gifted me with another chance to show off some of his stunning Thousand Sons, this time a selection of Possessed and a Sorcerer. So over to the demon itself:
My brother got me a box of Greyknights for Christmas last year and I really wanted to incorporate them into my Chaos army (Heresy). This is what I came up with:

Click on these links to find out about Tzeentched's other models:
– Lord of Change
– Obliterators
– Over all army
The Possessed are mostly Greyknights with Possessed bits and the Sorcerer is The Deathwatch watch-me-watch-the-watchmen guy with wings.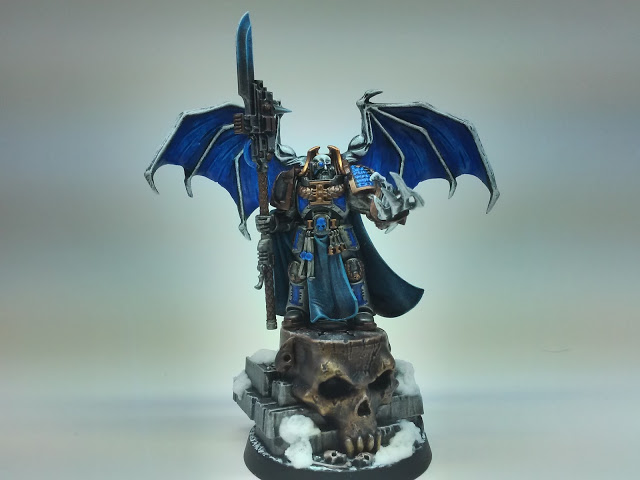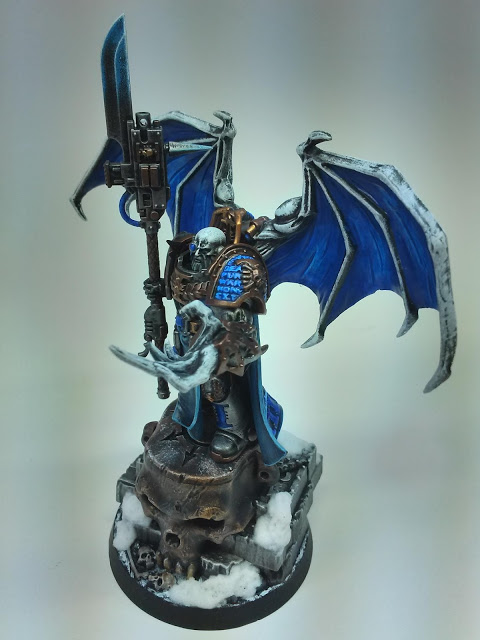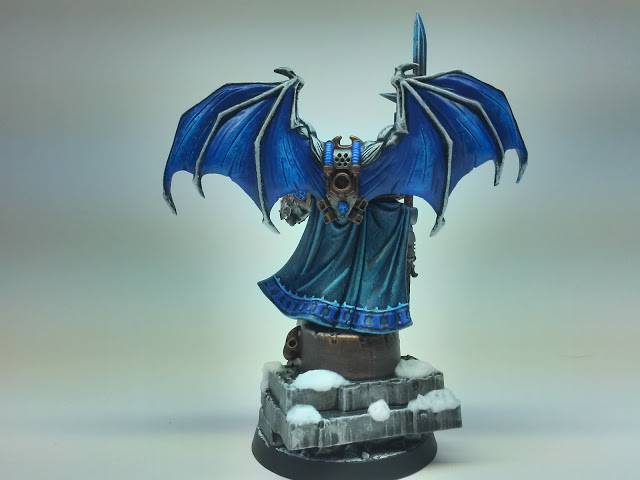 I am going to run these guys in the Disciples of Mannon formation from the CSM Crimson Slaughter book. Sorcerer will take Prophet of the Voices artifact so he can run around with them for Shenanigans.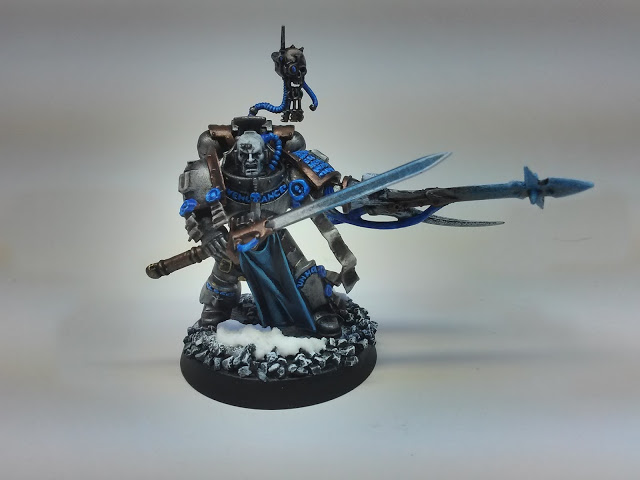 Possessed Champion – I tried to make all the purity seals look like the ink was washing out.