At least the Warmaster Horus Lupercal is here! I am actually really proud of this model, I think it is really some of my best work. Haven gone with the idea of the white armour for him I spent a lot of time looking at images like 
this
. But ultimately I thought the shoulders would look better in the matching bronze/gold.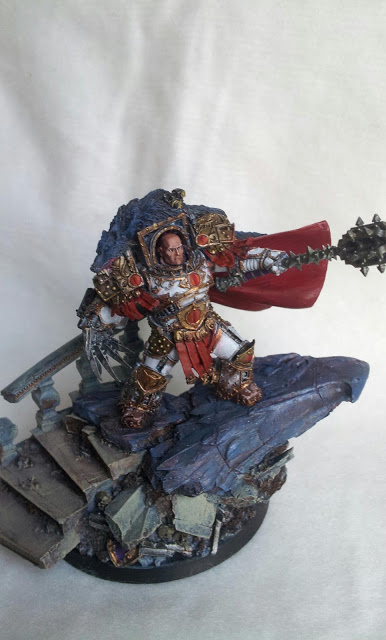 Warmaster Horus in all his Glory!
Some of the detail on the rear of the base, including two of the marine
shoulder pads half buried in the rubble.
I am also quite pleased with how the cloak and wolf fur turned out.
Bit of a better view of the face, which is the best face I have ever done.
This is also the first time I have done eyes, not happy with the result but
I will wait a while before going back to them.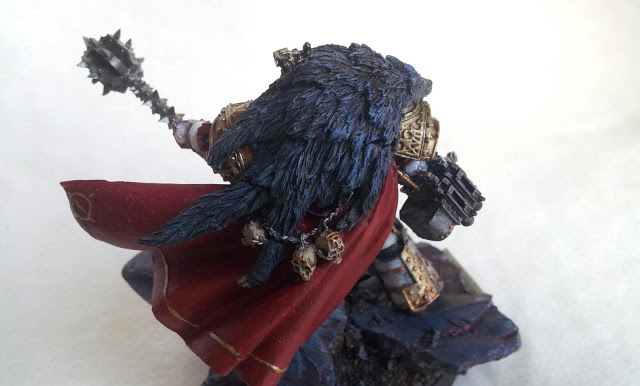 I swear the cloak looks better in person…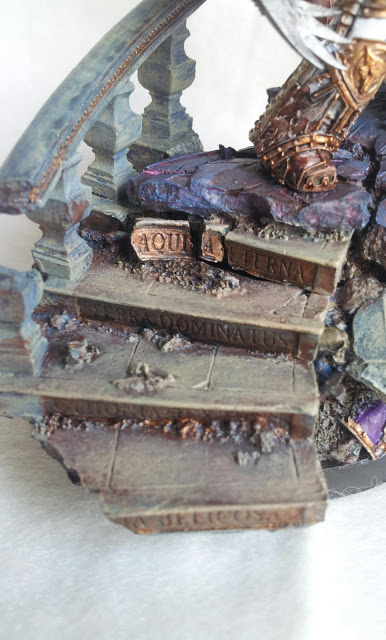 This is a nice view of the marble steps leading up to Lupercal.
I tried to make the writing look like bronze plating and whole effect
to be a battled damaged Imperial ruin.
Attempted bodyguard
Below are some WIP pictures of a bodyguard for the Horus Lupercal himself. They are made from a scattering of Chaos terminator arms I got lucky to acquire in my bits box and some old Black Reach terminators. Nothing is set in stone on these folks yet, I would really appreciate some input on them. This is a bit outside my comfort zone.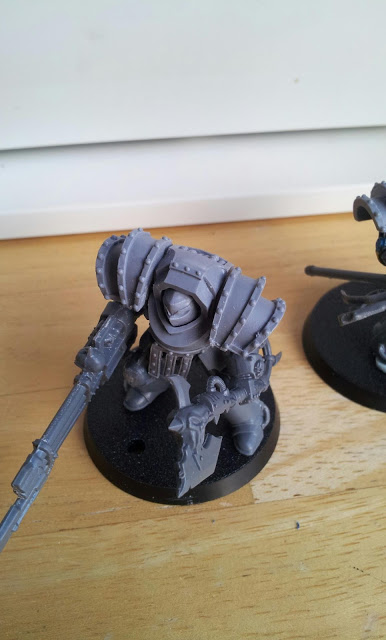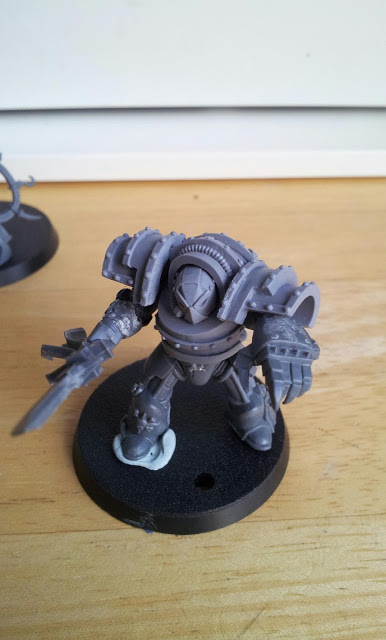 Should I sling a combi bolter on this guy?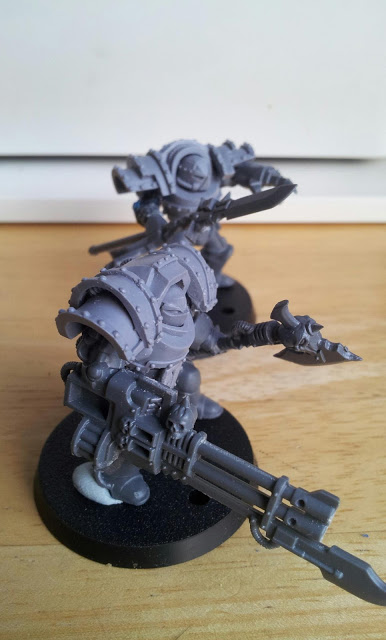 I've always wanted to have a reaper auto-cannon.