+++ Evil Craft Sorcerer +++
So Evil Craft have sent me some samples to review and I am just in love with the detail on them. First to be reviewed is the sorcerer model.
This is only a sample of the options available for the model, but I want to try and replicate Iskandor Khayon. I have previously made Khayon but I felt he lacked the detail that would be needed for one of Abaddons chief lieutenants. Up until the great Thousand Sons recent release the Chaos range was using worn, old moulds for the sculpts which lacked good edge definition. Evil Craft are not having that problem at all.
The resin was great to work with, very little flash or bends. Some minor issues with the attachment points to the sprue but that only resulted in about a minutes filing for the whole model.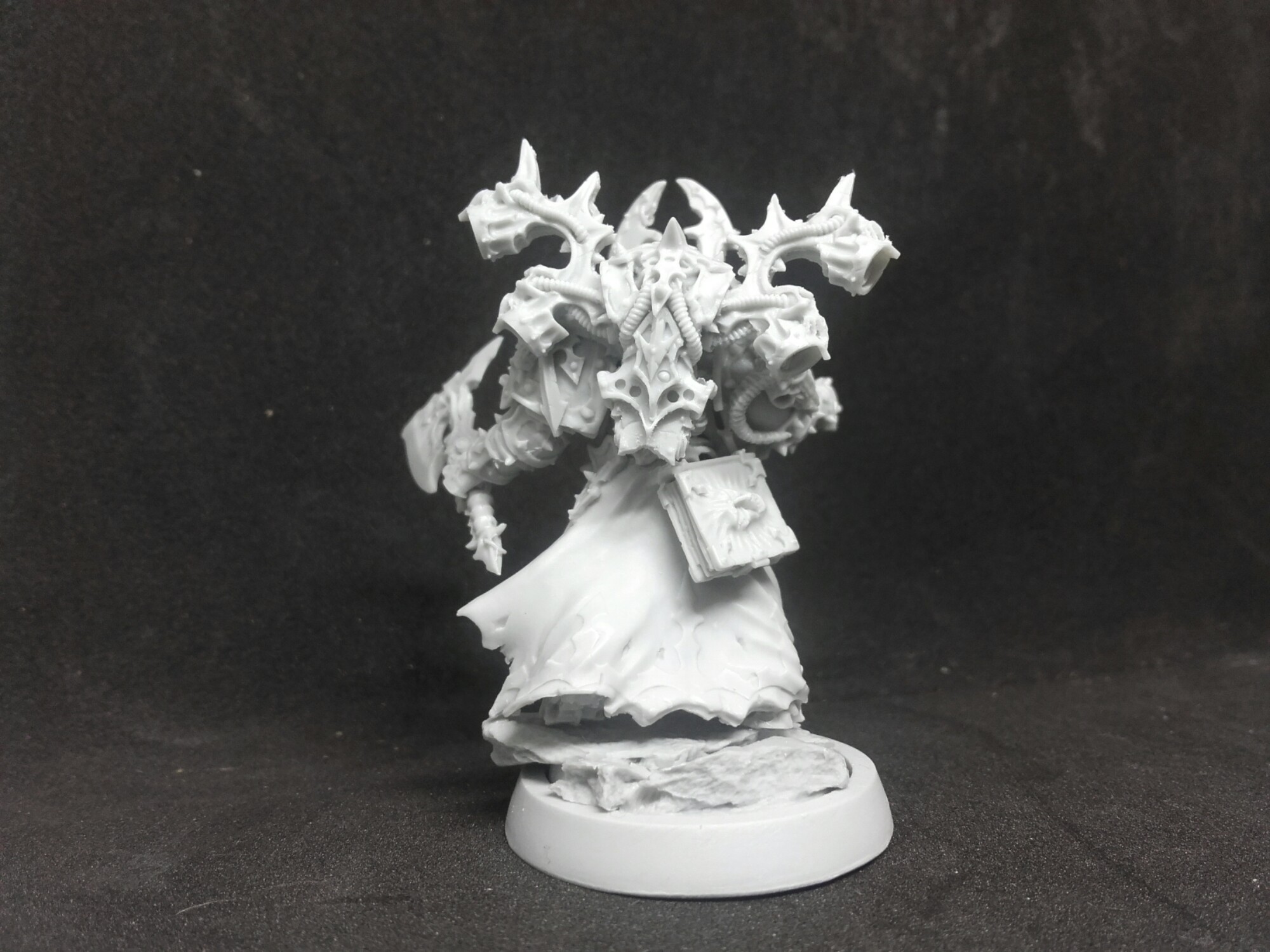 I think this shot really shows off some of the detail on the model, just look at that backpack. It actually comes in three pieces and all, both sets of side vents are attached on. Even the book on his hip has two fully realised sides to it. I chose the screaming face over the runes on the other side, I felt it fit Khayon better.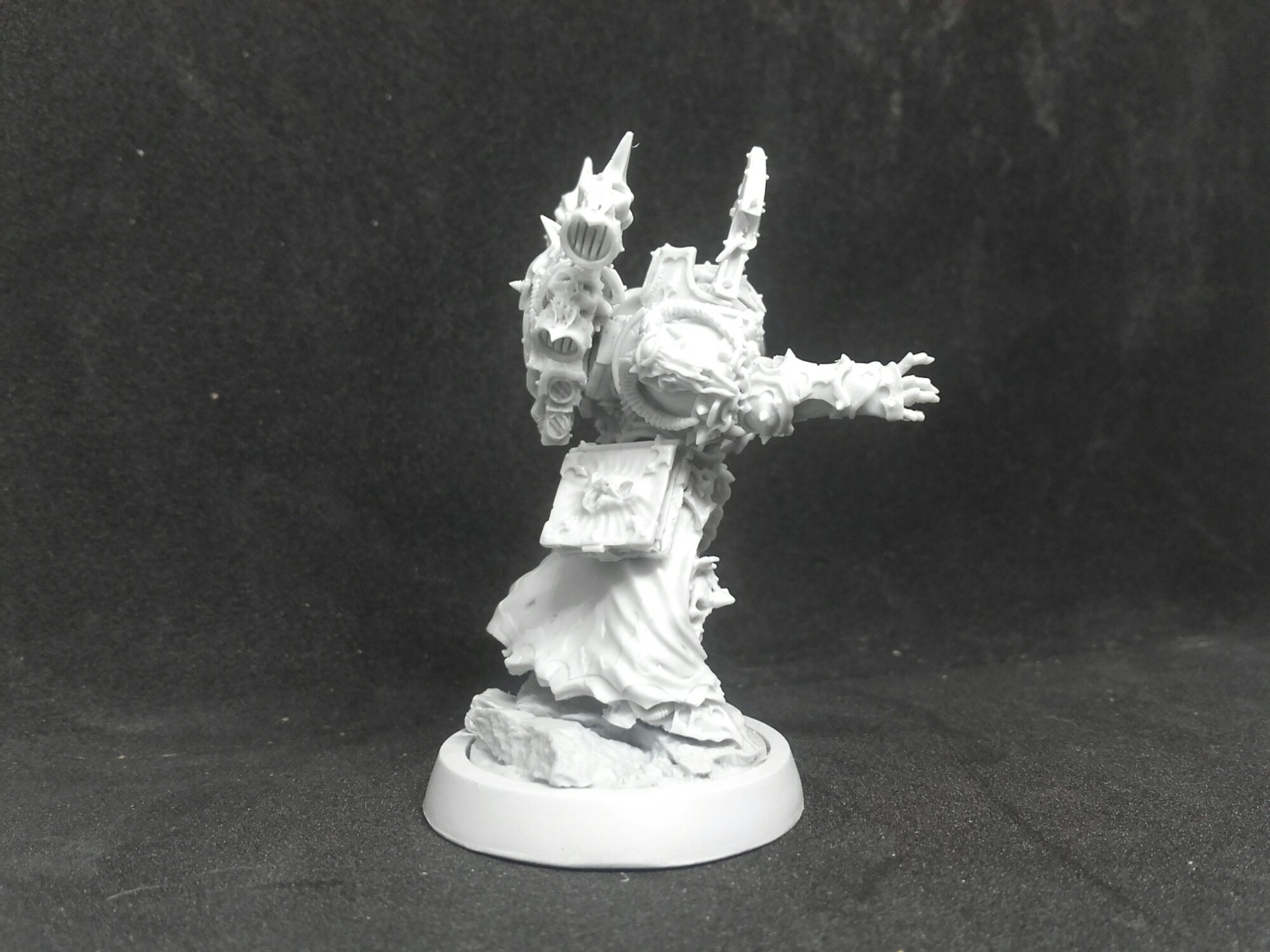 It is worth noting that while this model came with a nice little scenic base it is 25mm base. I have it sitting in a 32mm adapter, which I like to use on my standout characters. I have been debating back and forth about adding the cloak under the backpack.
As you can see there are a lot of pieces to play around with, 27 in total, and I love that sort of choice.
If you want to check him out in their store click here. I will be doing a review of the basic marines they have soon, who ultimately look like Chosen of the Black Legion. It will a nice little bodyguard for him.