+++ Thousand Sons Warpsmith +++
If you follow along with my site you will notice I like my Chaos war machines, so I thought it was about time to make a Thousand Sons Warpsmith. So may I present Warpsmith Ghobhainn.
This model was originally my Iskander Khayon model but I am replacing that with the more heavily detailed Evil Craft one. But I still liked the look of the base model I had created so when I got the Anvil Industries servo harness a plan formed. If you check the link above I originally had a large axe in Khayon's right hand and since Warpsmiths come with power axes I thought this would be perfect. Sadly despite being able to pose all four arms of the harness I just couldn't get the axe to work. Which leads to the next picture.
The power wrench axe! This actually came with the kit and I fell in love with the idea of it being a multipurpose weapon tool. I imagine the forges of my Thousand Sons war cabal, The Host of Rememberance, are a dangerous place. No clean garages like those Loyalists.
A couple of pictures of the workings of the servo harness. I added an extra spare vent to tie it back into the bespoke Thousand Sons style. Although now I am looking at the pictures I am wondering should I have painted the skull on it. Hmmm.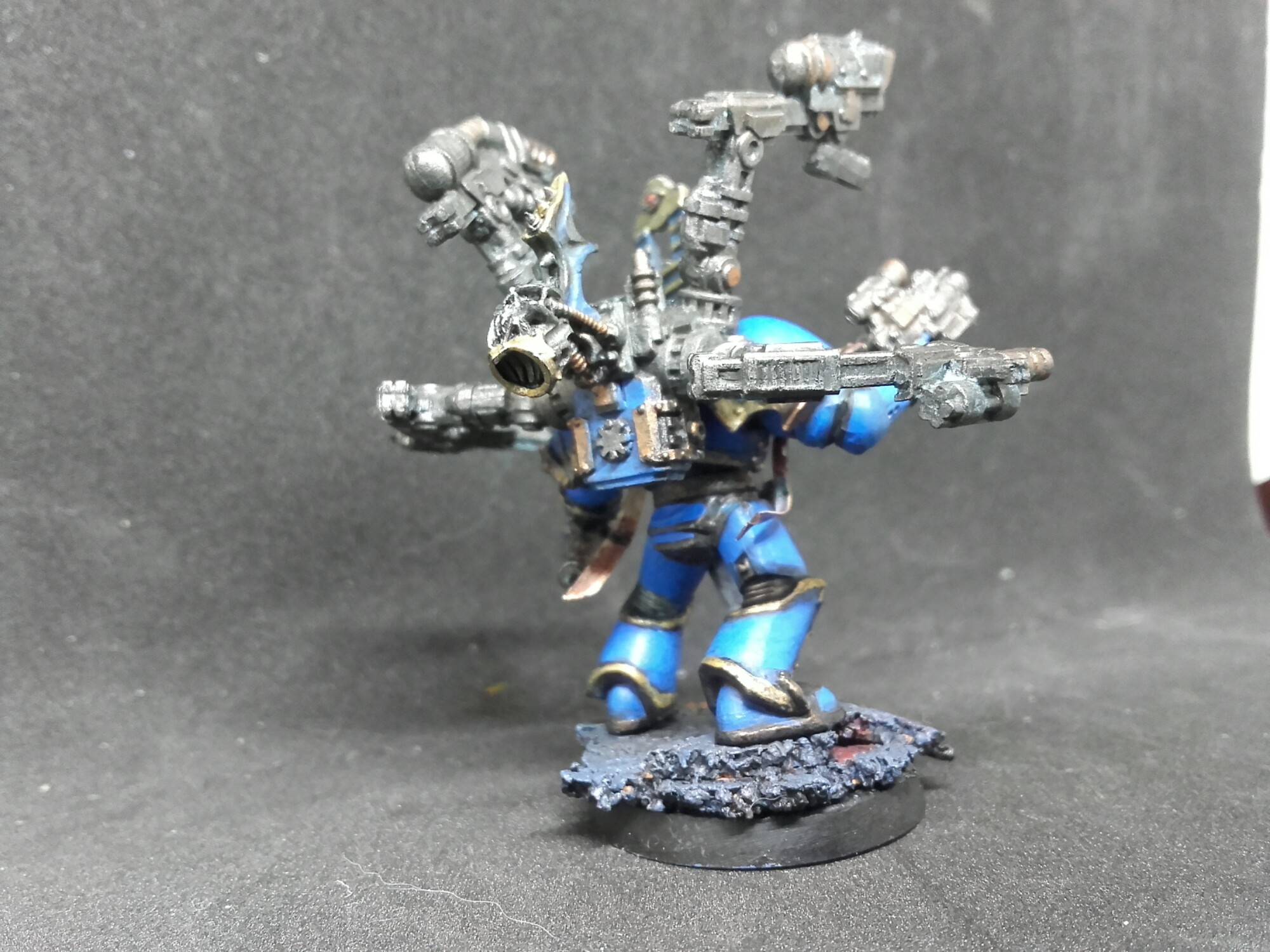 I wanted Ghobhainn to have a bit of an unusual looking pistol, so I fell back to Anvil Industries again and grabbed one of those and added a sight from the same range. I think it works in the end.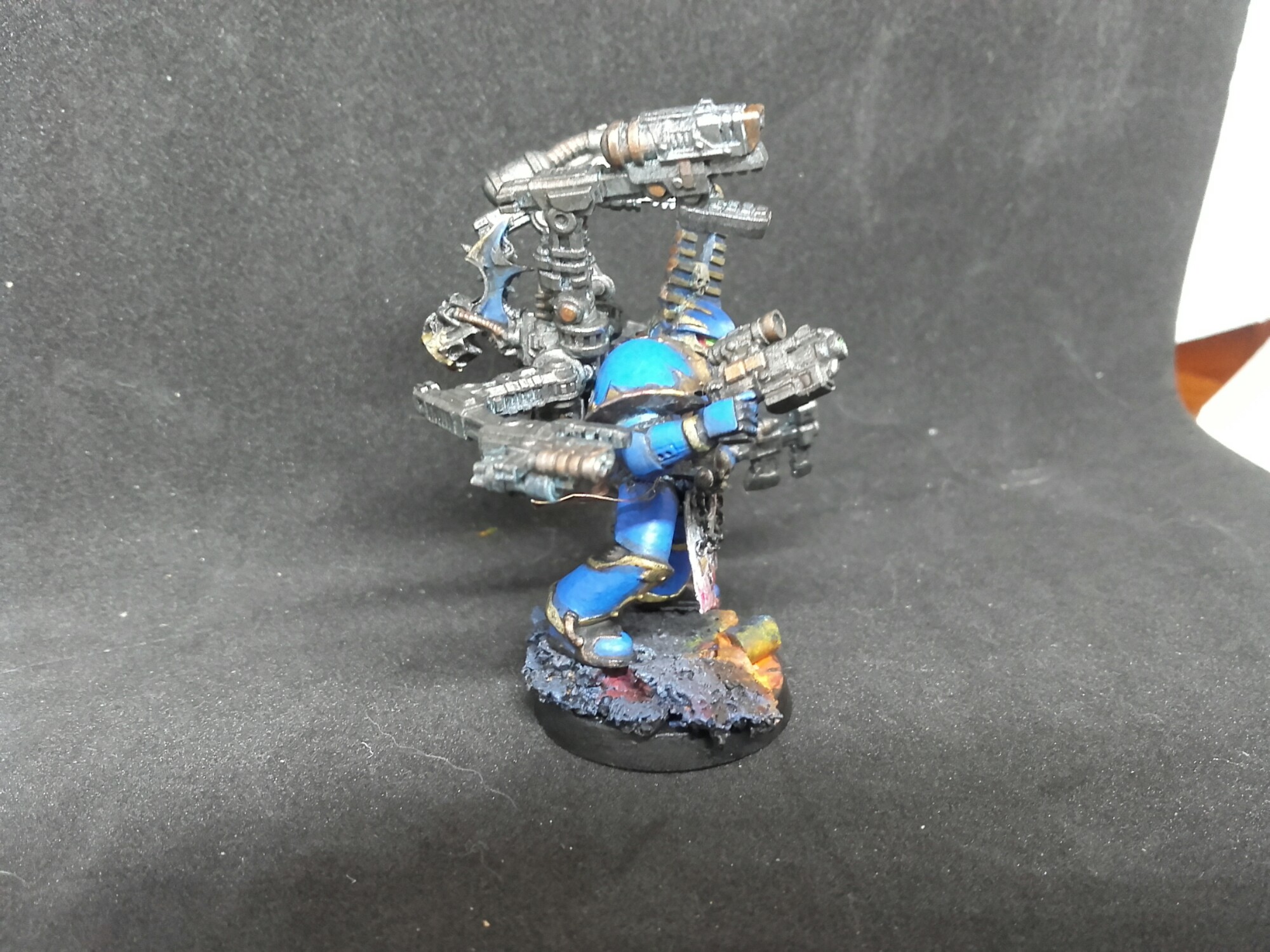 So what do you think folks? I know traditionally Thousand Sons wouldn't have Warpsmiths but I like to think Ghobhainn has some latent power. This meant he survived the Rubric and has worked on ever since.
The servo harnes, they call it a mech arm, is over on their site here.