Yes we are late delving into the new edition of Necromunda. But the folks over at The Game Shop Aldershot got fed up of waiting for me to review it and sent me a copy. Well I guess that is me told then. As they are a part of Magic Madhouse it gave me the perfect name for a campaign. Well not a campaign as such, as I don't have Necromunda: Gang War yet. But the game box features six scenarios to play through and I am looking forward to digging into them.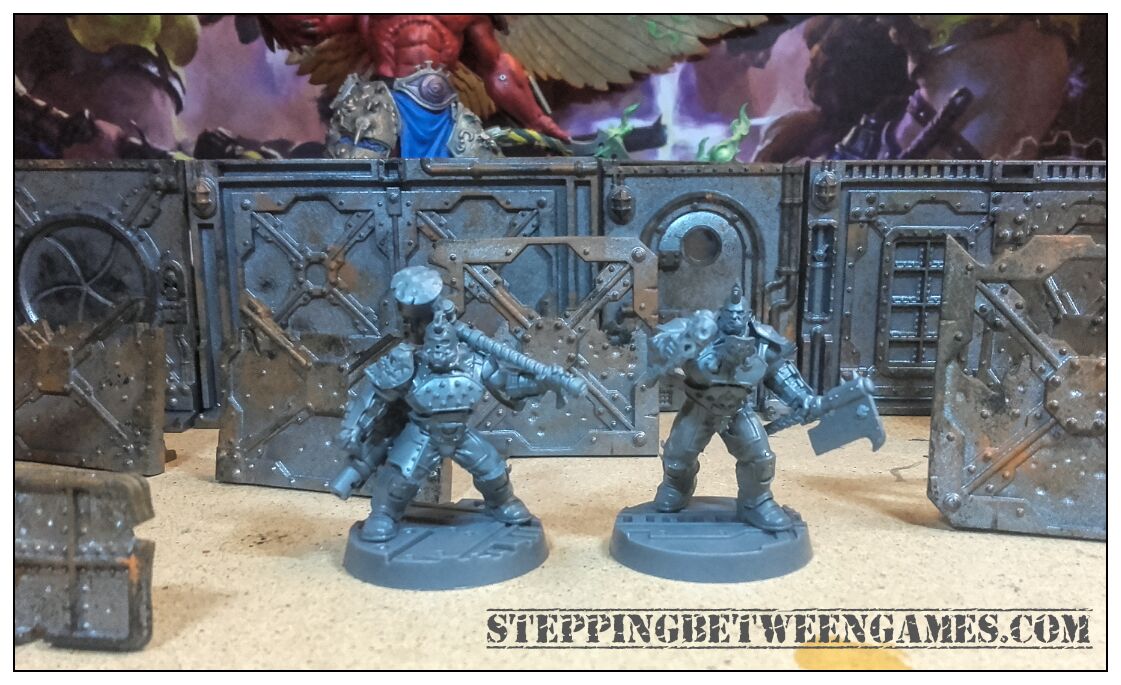 So my first step in this is to get the terrain clipped out and good to go. The scenery terrain is made out of some lovely solid plastic, a real weight in the hand. Mine went together very easily and was quick to paint.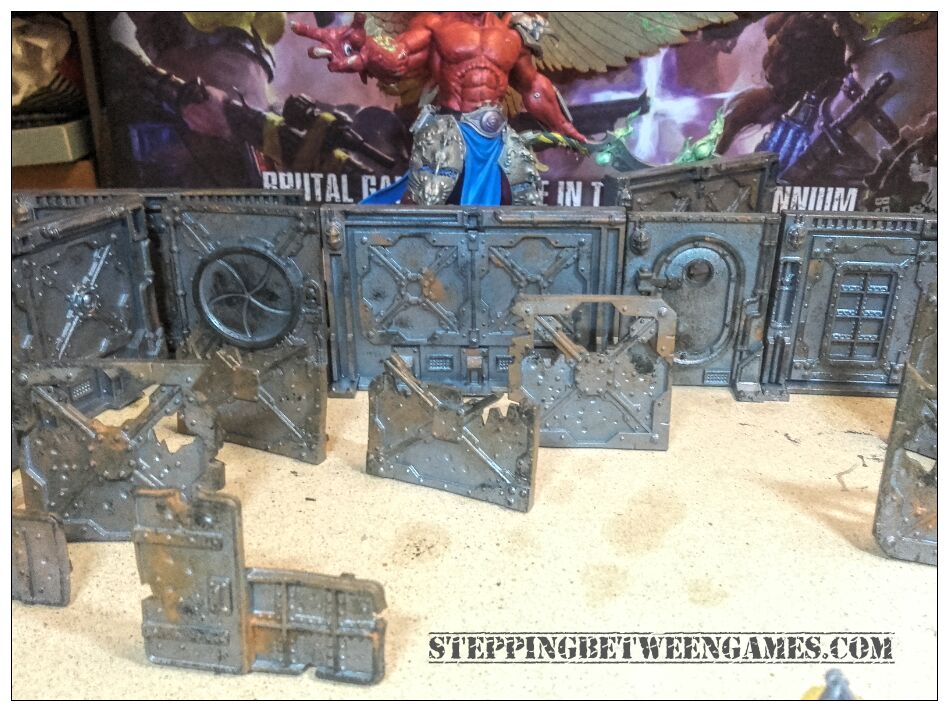 The models themselves
They got a coating of metal basecoat, stipled brown, stipled orange and then spots of black around burnt and broken edges. Not perfect but a good start for the initial 2D terrain. Later we can go back and add graffiti and lights to them, some spots of OSL.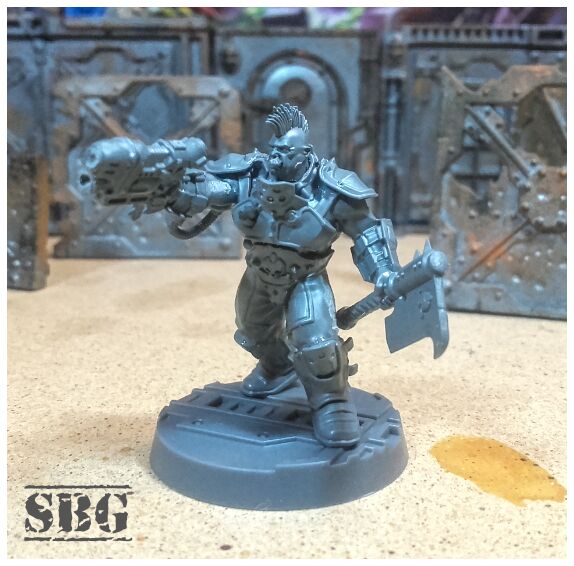 Of course we will need some gangs and I started to put together my Goliaths following the rule of cool. Although I regret giving this guy the cigar, that is a fiddly piece that is. No idea why it is separate from the face of the model, such a tiny component. Without it popped in he has a large gap in his mouth.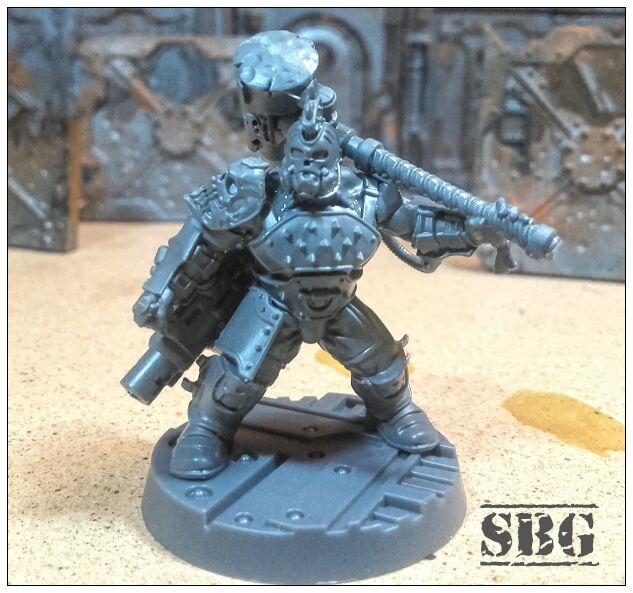 Next I went with a heavy brute who I think suits the aesthetic of the House. Who doesn't want a grenade launcher and two handed hammer?
=][=
Well I think that is enough distraction from Squaduary 2018 and drooling over terrain. I best get back to preparing Thursdays post and the week 4 post!