Some of you may remember my original Khayon from way back. I liked the version of the model but felt it lacked something, so he is now a Warpsmith. This left me with a Khayon sized hole in my collection. Step in Evil Craft to the rescue with a mini I have already reviewed. Finally I got a chance to get some paint on it and here we are: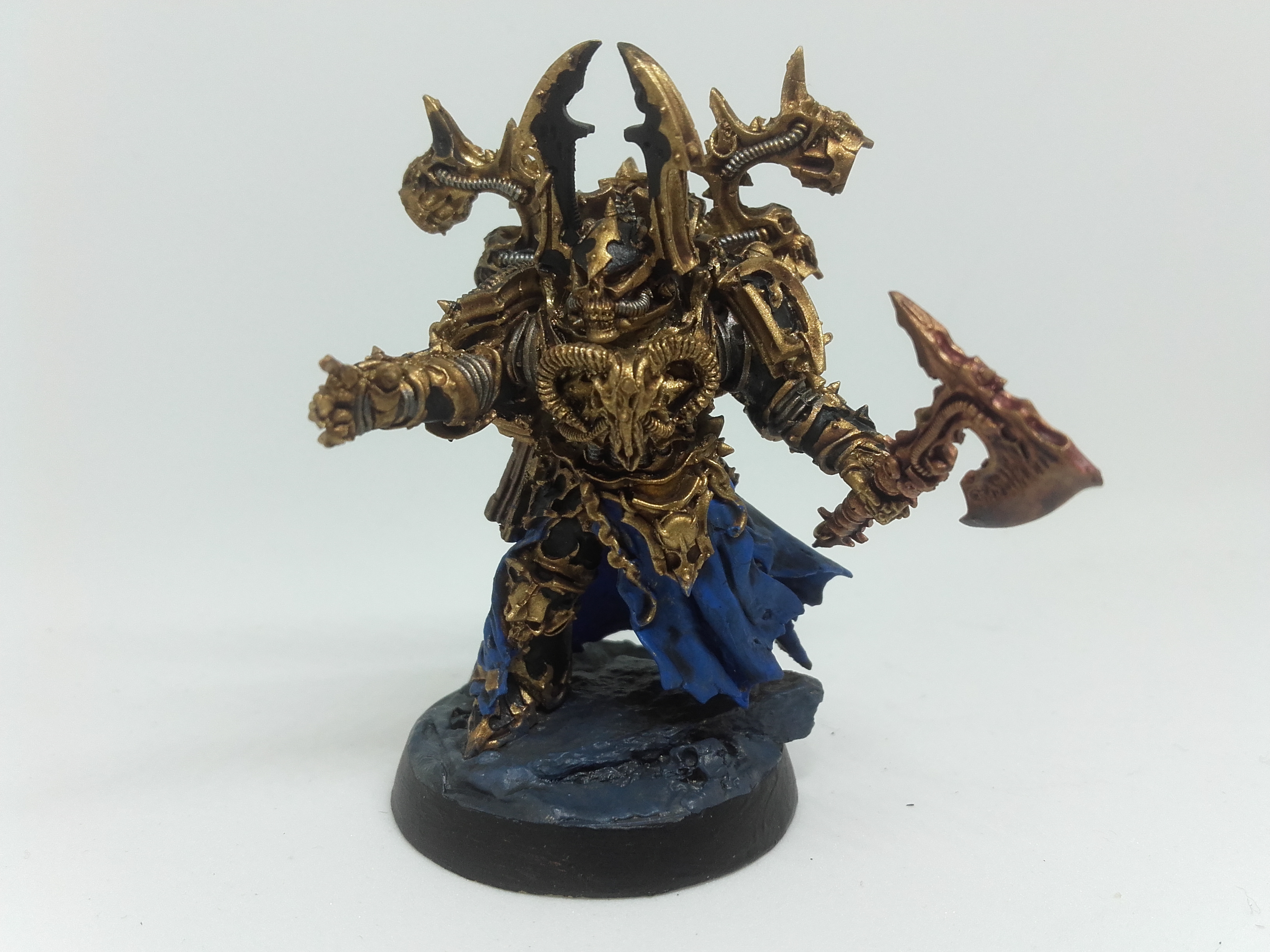 There is a lot still to do, no doubt about it, but I wanted to block in some colours and get moving on him. Gold paint in a spray can is a wonder, saves so much time and effort. Although in this case the blue is will need a bit of clean up as the gold showed through in spots. There are a number of bone sections to do, on the chest and shoulder pad in particular.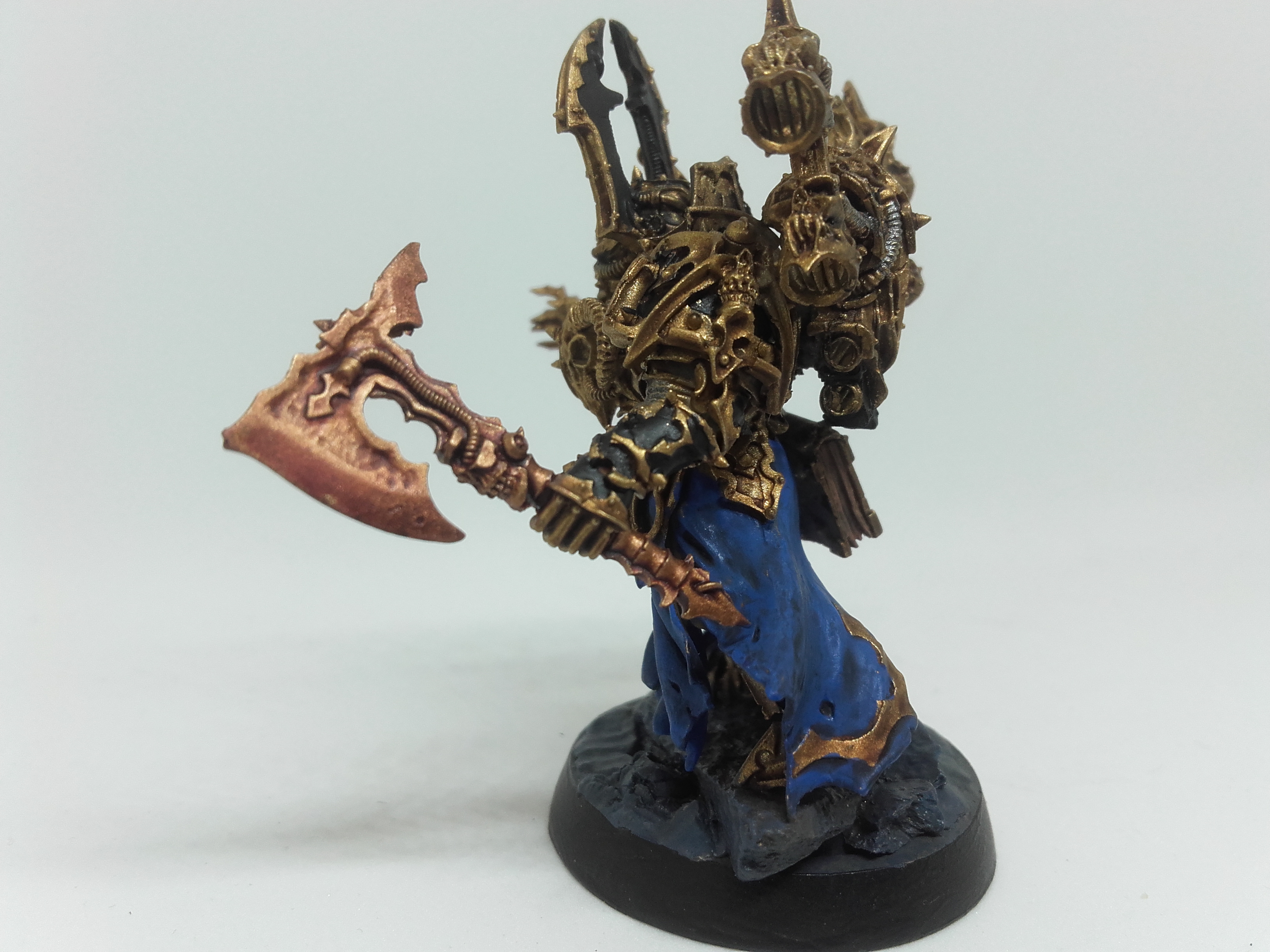 I am still unsure what colour to do the trim on the cloth yet. My feeling was the main part should be blue to time back to his Thousand Sons origins. Of course I now notice I have missed black on the armour plate on his hip. Frak.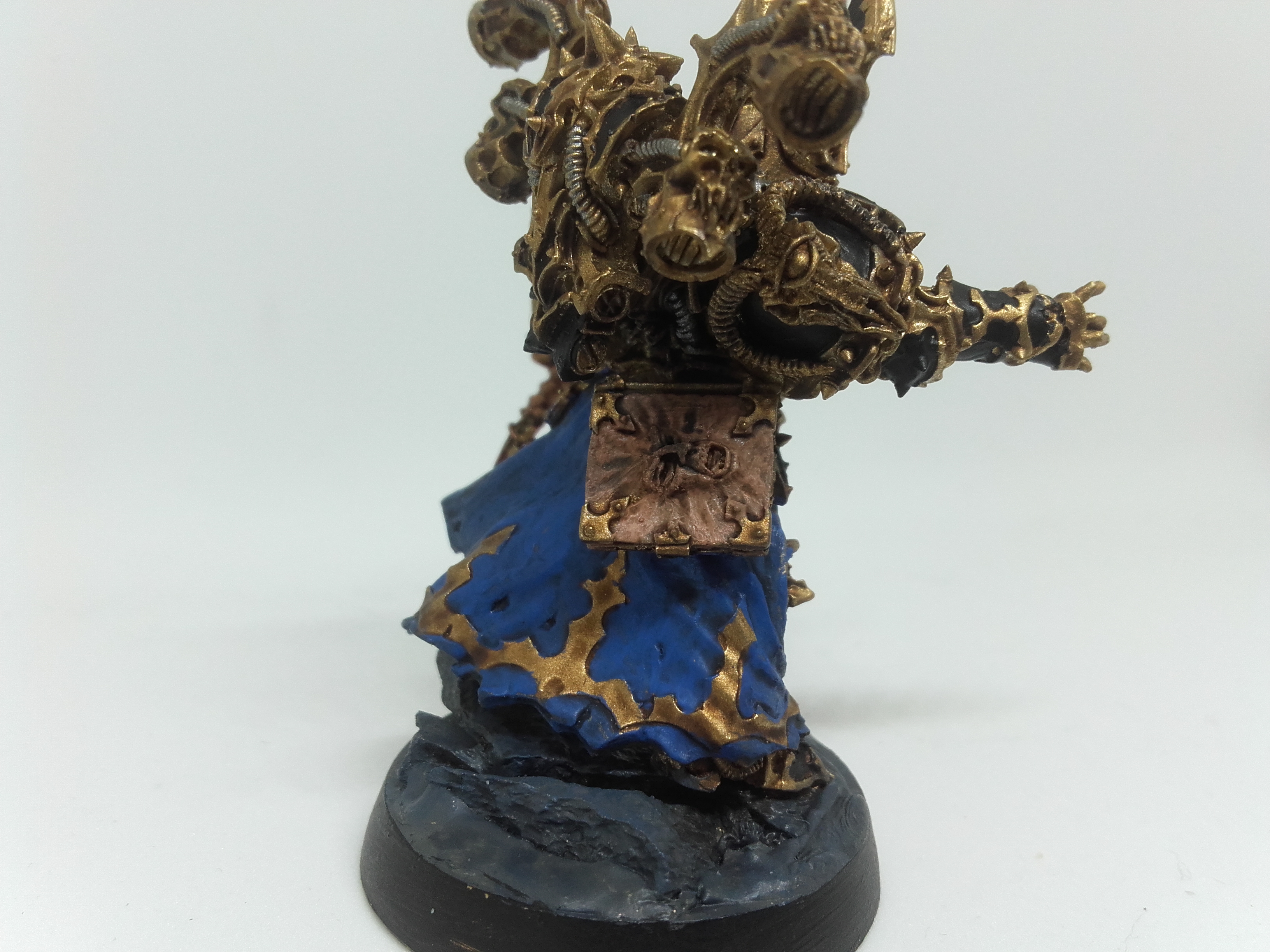 Quite happy with his book of bound demons so far though, all it needs is some highlights. Although I could have it bleeding or powering glowing through the eyes and mouth… hmmm.
Fans of the Cadian Special Ops don't worry they are finished and are being delivered to their new owner this weekend. I wanted to save the final post on them until he got to see them in person.
Have a great weekend all!