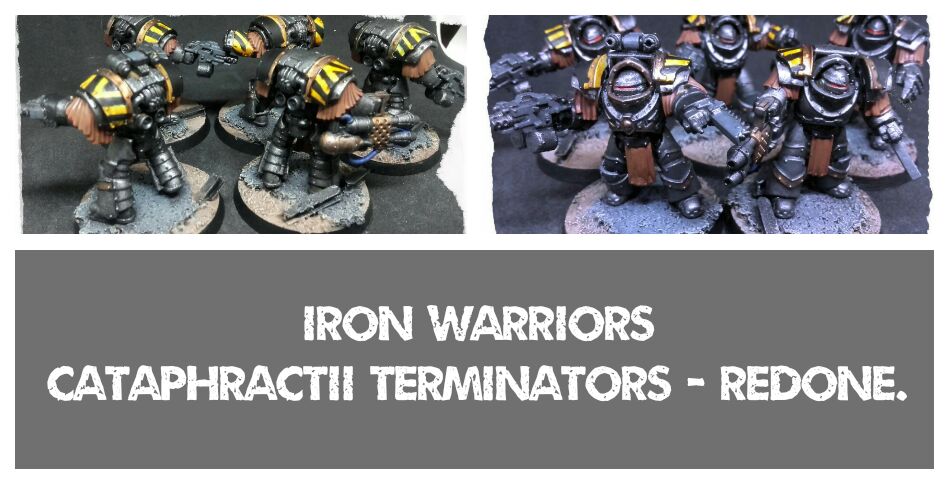 So after some good feed back on my Iron Warriors – Cataphractii Terminators, both on the blog and Reddit, I had another look at them. I noticed the shoulders were all wrong. Some folks thought they looked a little bit too much like Dark Angels, which I didn't mind but the red had to go. The brown leather seems to work better with the over all look.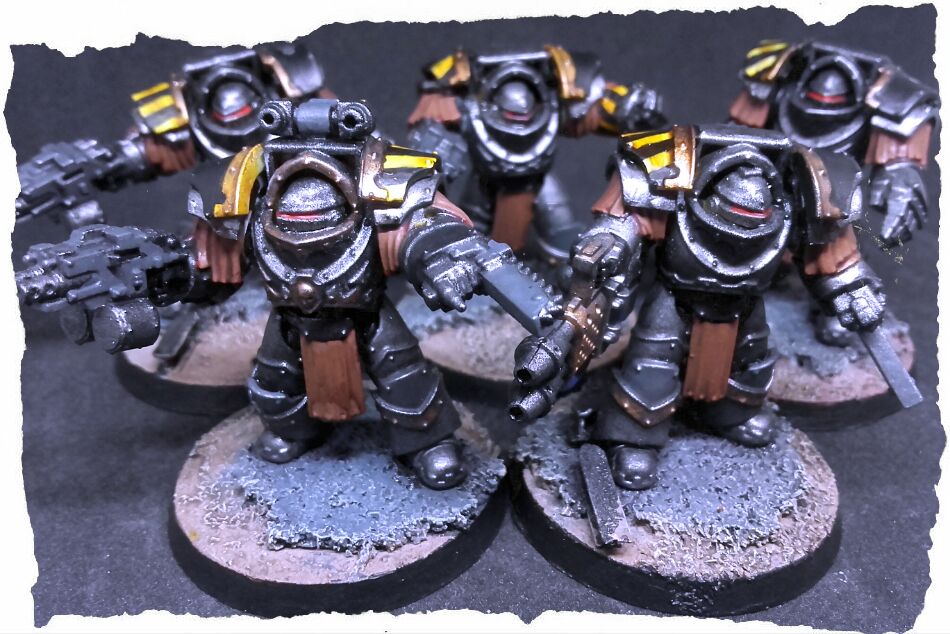 I also went ahead and added some hazard stripes to try drive the point home. Tricky stuff but starting to get the hang of them now. What do you think of the updated versions?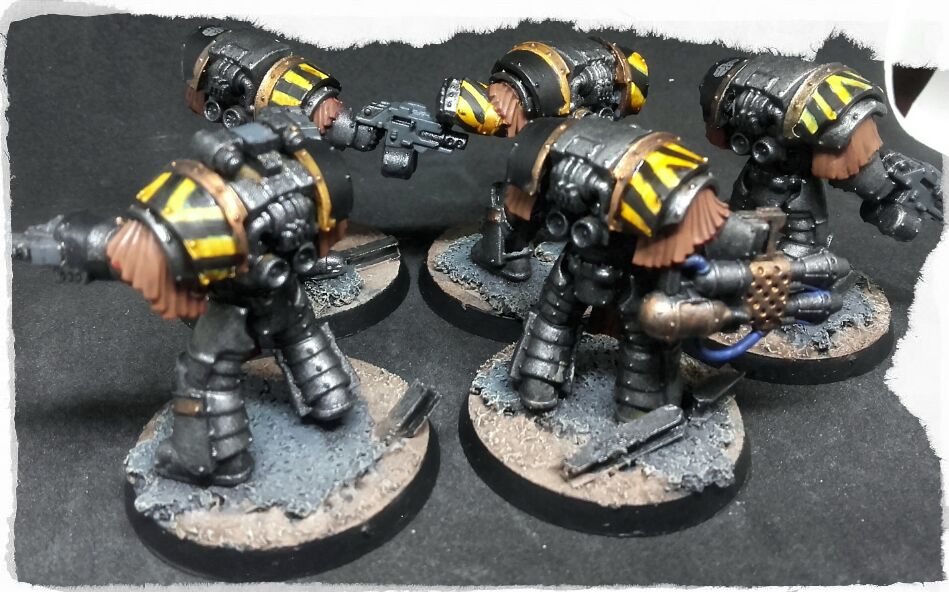 Don't forget we also have a Facebook page for more updates.