+++ So much Nurgle green stuff! +++
Ok so this one is going to be a big one, lots of pictures and some words from the mad man behind them. I mean that is the best form of envy I can Svartmetall, you talented jerk. Since his work on Dreadtober this year I wanted to show off some of his sculpting.  Now over to the man himself.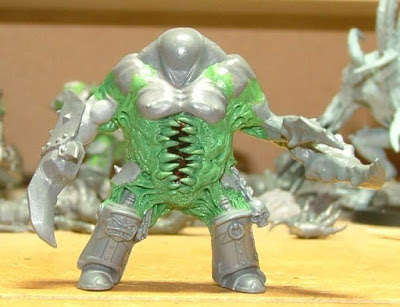 Possessed of Nurgle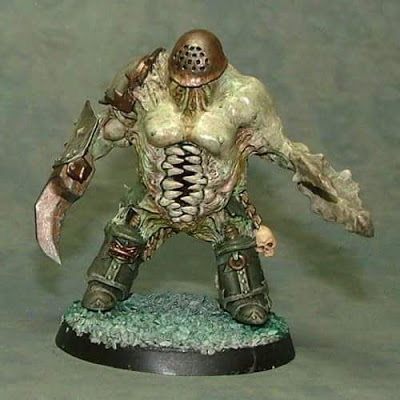 Possessed of Nurgle – painted.
 +++ Dreadtober Demon Prince +++
+++ When Nurgle Goes to War +++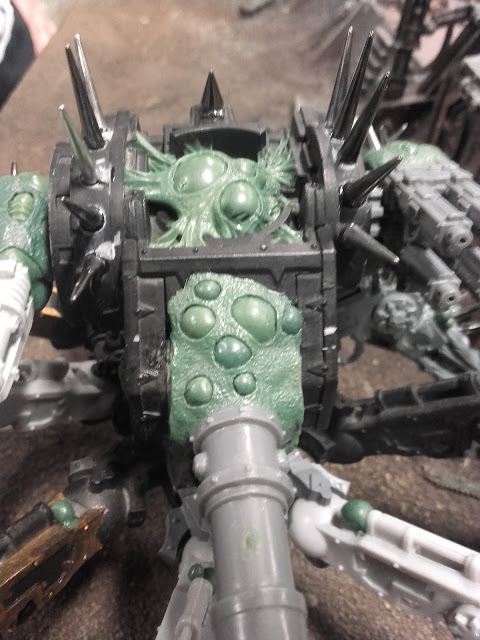 I don't think these are eyes so much as pustules…
If enough people like this he might make me a "Ork mech, mega armour, dust cloak, mechanical arms, giant underslung gun gizmo" thing! 😉