Lord Cypher / Deadpool is here!
Well here we are with another update on Deadpool / Lord Cypher. I have been taking a lot of time with this model. Really trying to up my game on it. I've gone back over a lot of it and high lighted a lot of stuff I wouldn't normally do. So much red, so many thin layers!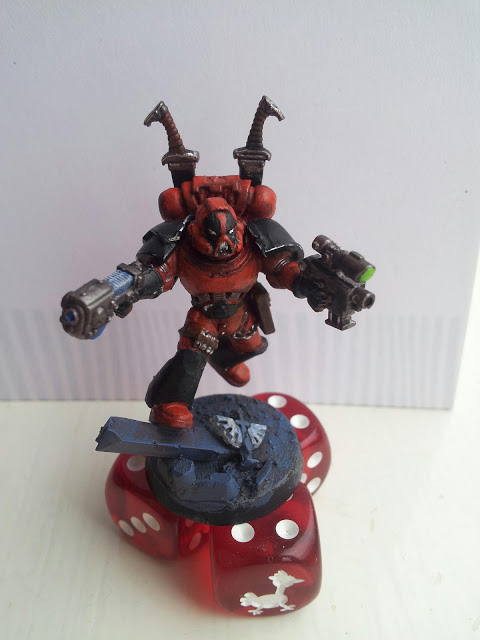 Deadpool standing proubly on some chiken dice.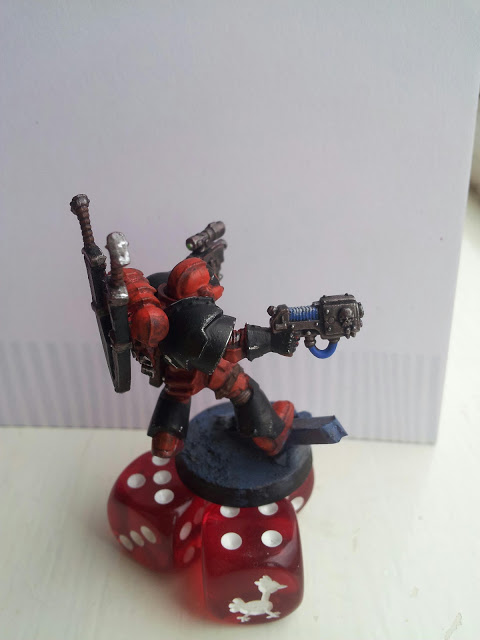 Some work on the plasma pistol, I want to keep the OSL to a minimum. Also added some wear and tear to break up the shoulder pads.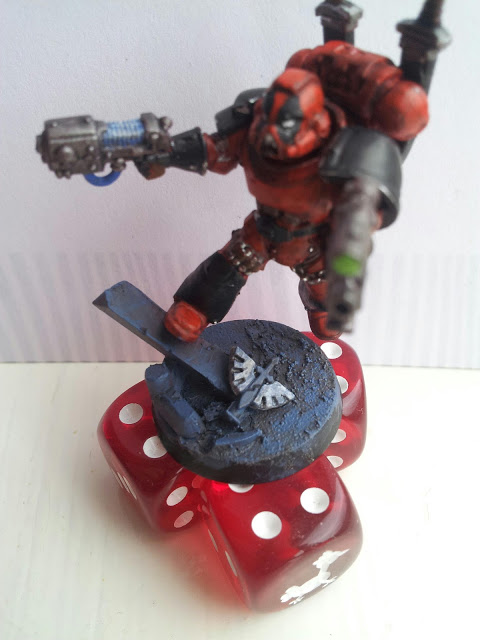 Work on the base, not sure what to add to it at this stage.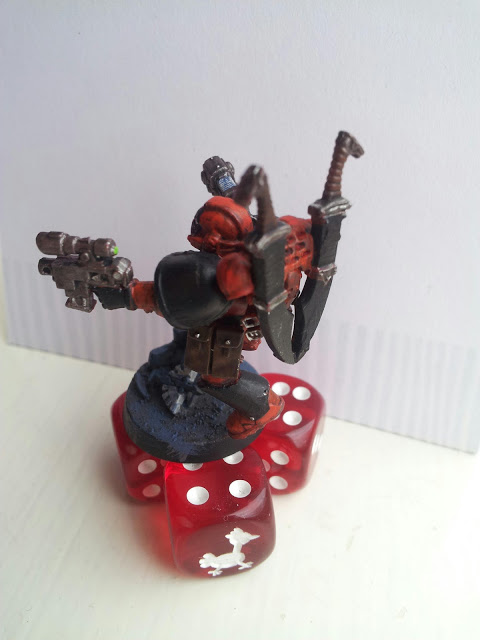 Let me know what you think folks. I have been watering down paints a lot more lately, it is proving tricky to get the right mix. Lots of having to whipe off watery paint and try again. Still totally worth it for Deadpool/Lord Cypher.