OK so it is only three days until I get to see the Dead pool movie. I am a little excited suffice to say. But I noticed that I don't have an a model of him. So I thought to correct that… Before Wednesday. So two days to build the model and one to paint it.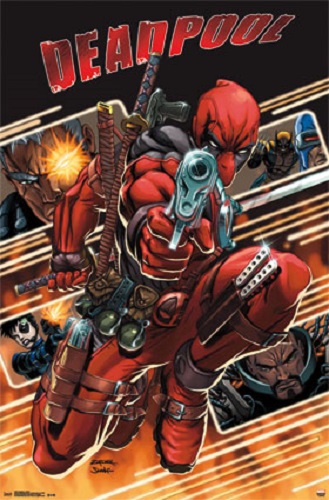 The man himself.
You see I figured out I didn't have a Cypher for my chaos army and I wanted to make a model of Deadpool. These two things came together nicely and so the project was born. I will need opinions on this for sure.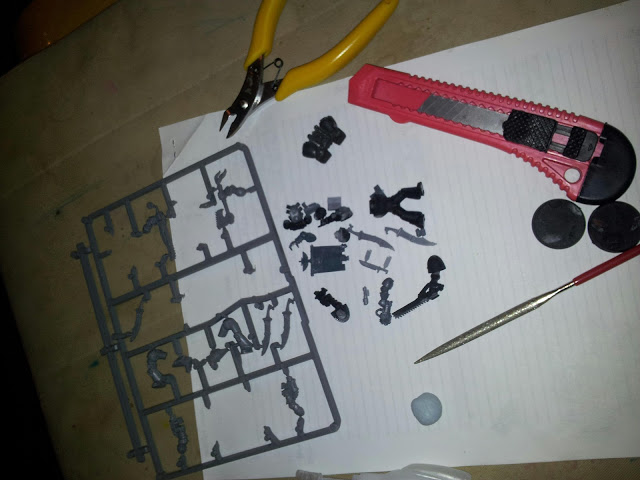 The grab bag of bits I pulled together for it.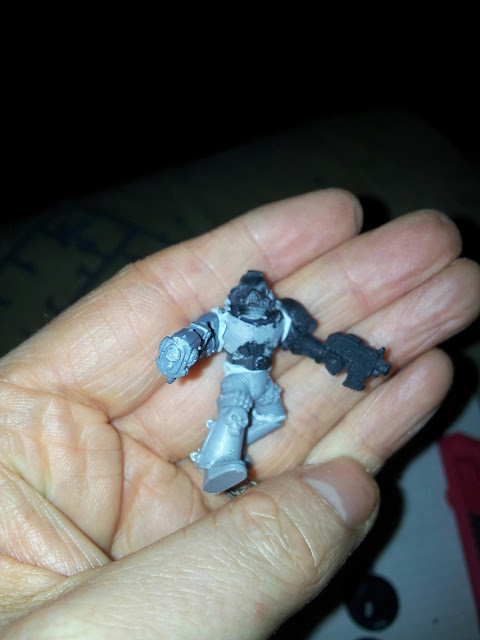 Initial posing test.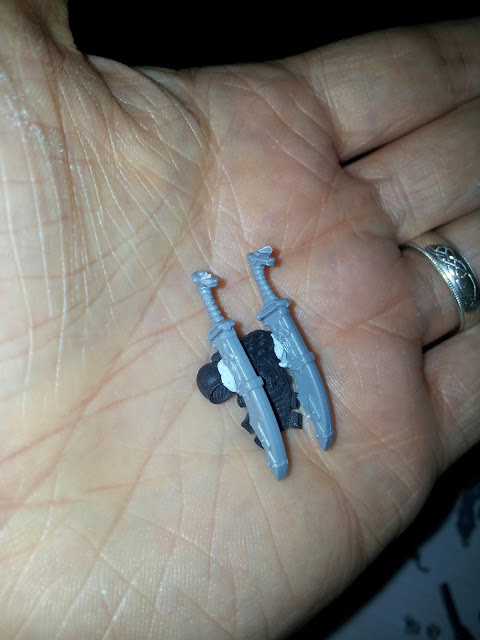 Backpack option A or….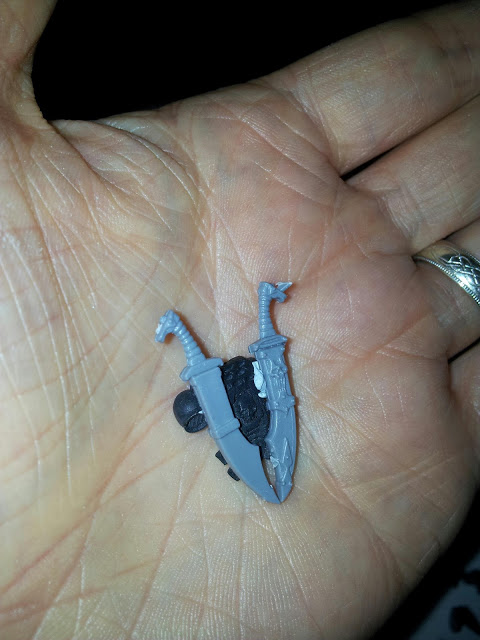 Option B?