Daemon Prince of Slaanesh: Doomrider
Time to get working on the bike! Despite having several other projects via to distract me I want to push through with this one as it brings my second ETL vow that little bit closer to completion. Lets jump right in…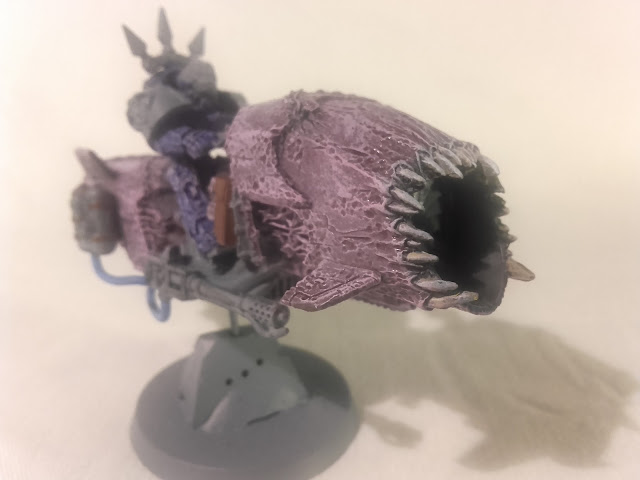 Doomrider – Daemonprince of Slaaneh – Om nom nom nom!
Isn't that a mouth only a mother or Slaanesh could love? I spent a good bit of time working on those teeth to get the look I wanted down, I think I ended up carefully strippnig paint back three times before working it out. The actual skin/armour of the bike is done with a red wash over the grey primer and a dry brushed Tentacle Pink, with a little more white very sparring done over that. I felt it was important to block away a big bit of colour on this one to get me started.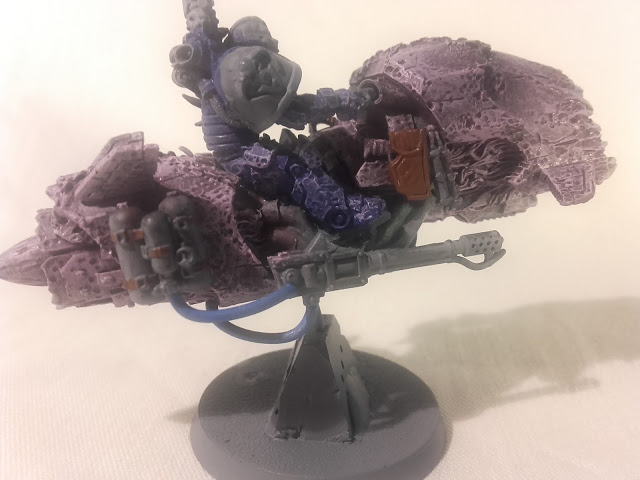 Doomrider – Daemonprince of Slaanesh: Burn, baby burn!
As you can see having some colour actually down means I can start to work on the smaller details now and slowly unify everything together. I didn't get as much as I wanted done recently but I shall be making the push to get this fella done in the next couple of days.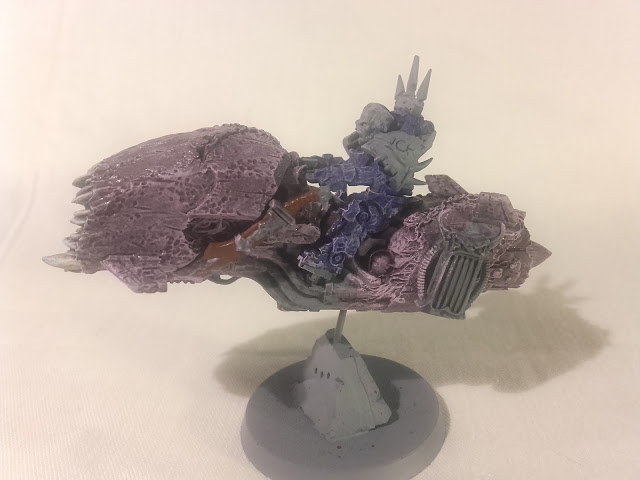 Doomrider – Daemonprince of Slaanesh
So what does everyone think of how it is coming together so far? Slwoly but surely is the plan.