Daemon Prince of Slaanesh: Doomrider part 2
So here we are again for another look at Doomie. Please excuse the photos but my current lighting system failed me all together and the photos would not appear in focus at all. So the only colour I have put on so far is the base purple/blue for the rider, but the flash drowns it all out.I have now finished assembling the model itself, including a blade for the power sword and an integrated Burning Brand. Quite proud of how the brand looks.
Doomrider – Slaanesh Daemon Prince 2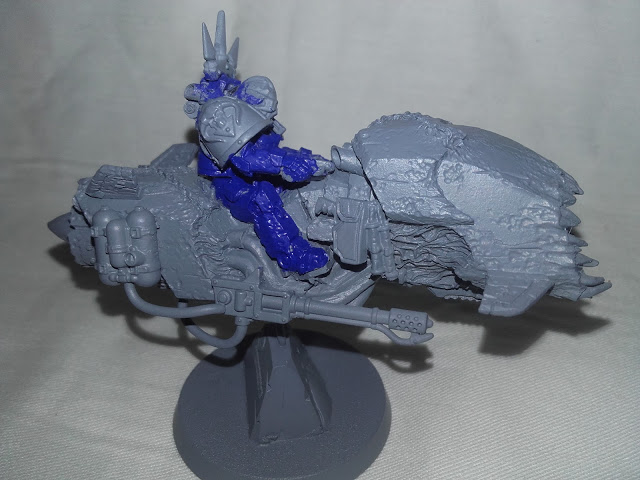 Doomrider – Slaanesh Daemon Prince 2
In another first for me I drilled a hole into the bottom of the model and chunk of resin I had left over from Horus. This allowed me to have him flying on the base. I haven't glued either end of the pin in yet, so currently he can swivel if I want.
What do you think folks?
Here is a link to the first post on it.