+++ Iron Havocs completed +++
So I moved from a work in progress to a full squad pretty quickly, I really liked the look of them. After putting together the models I gave them a quick spray with Army Painter Gun metal spray… which destroyed all detail on them. I have never used the Army Painter spray before, so maybe I needed to shake it more but suffice to say I was pretty distraught.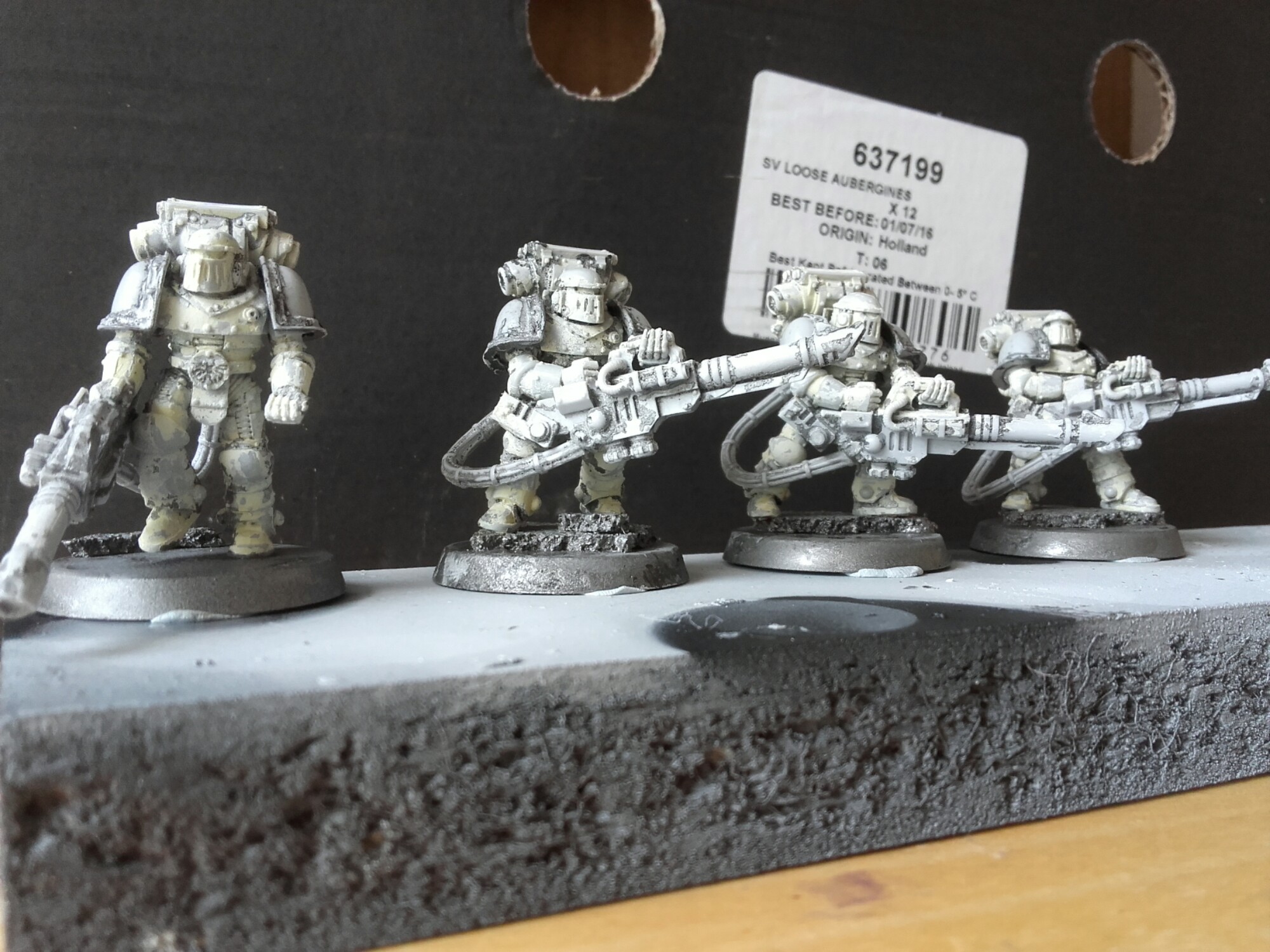 This is the squad after a 24 soak in window cleaner, which worked rather well. The paint on the models came off pretty easily with even a scrap of a fingernail, then I went over it a toothbrush.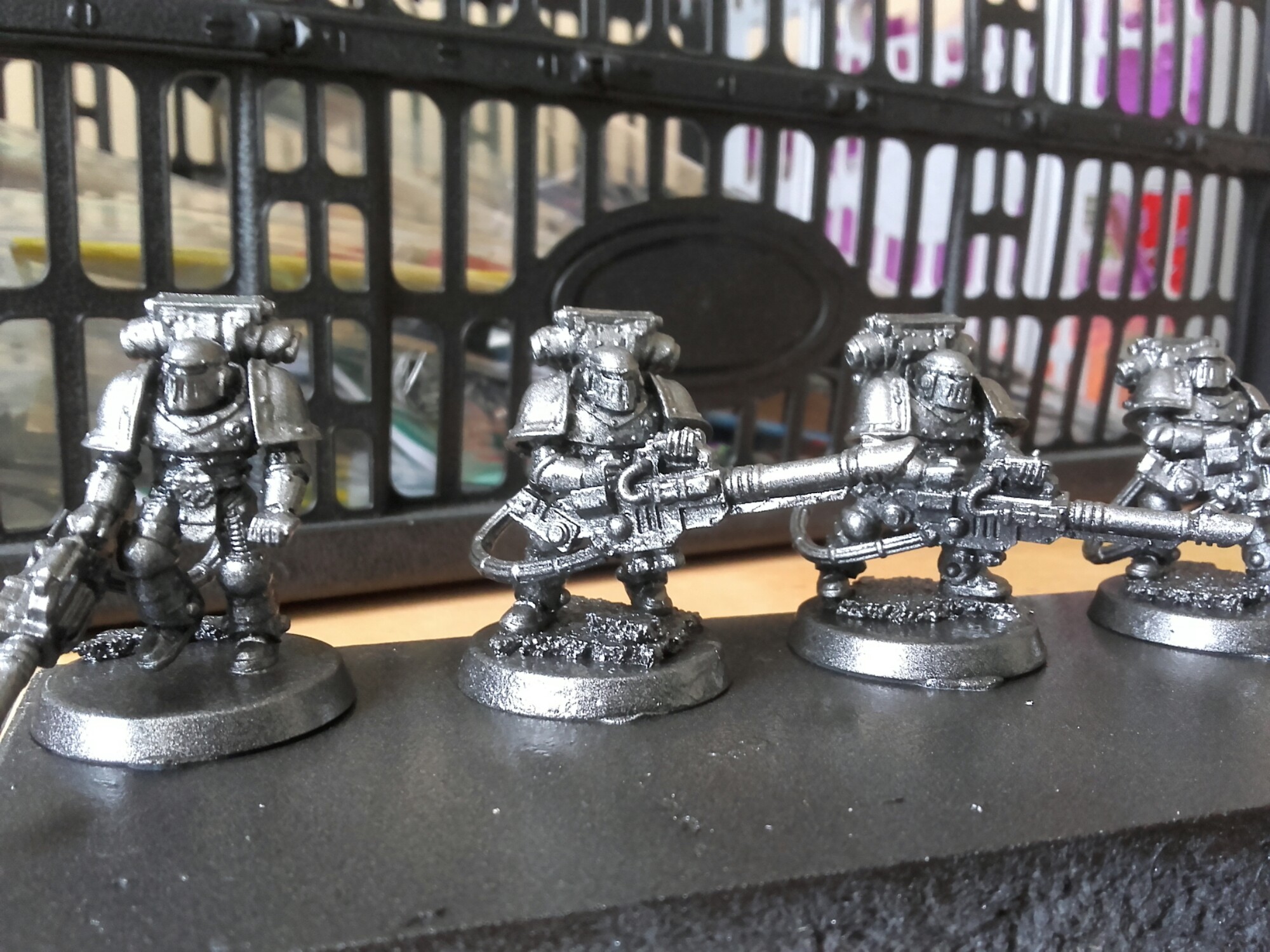 Then it was time for another coat. This time I did two thin layers of black, channelling Duncan, and then the Gun Metal. I shook the hell out of the cans this time and all. They are not perfect but the Iron Warrior's can look a little rough.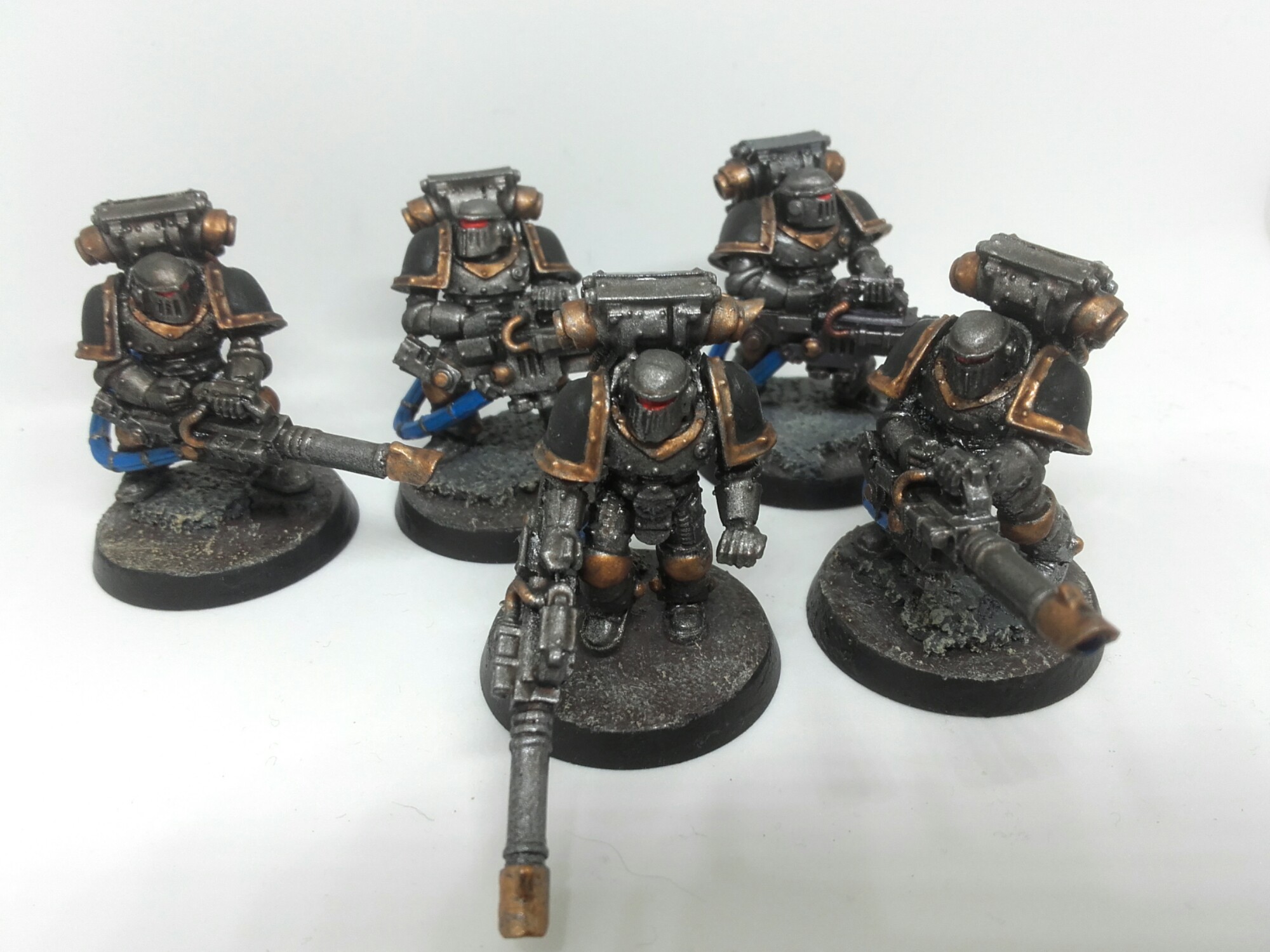 Pretty much finished by this stage, not the most elaborate paint jobs but I plan on keeping them plain. I will be trying to add decals to these though. Mainly thanks to Jimmy from Eye of Terror who is sending me some. I did a test with some Mirco Sol and Set. Tricky stuff.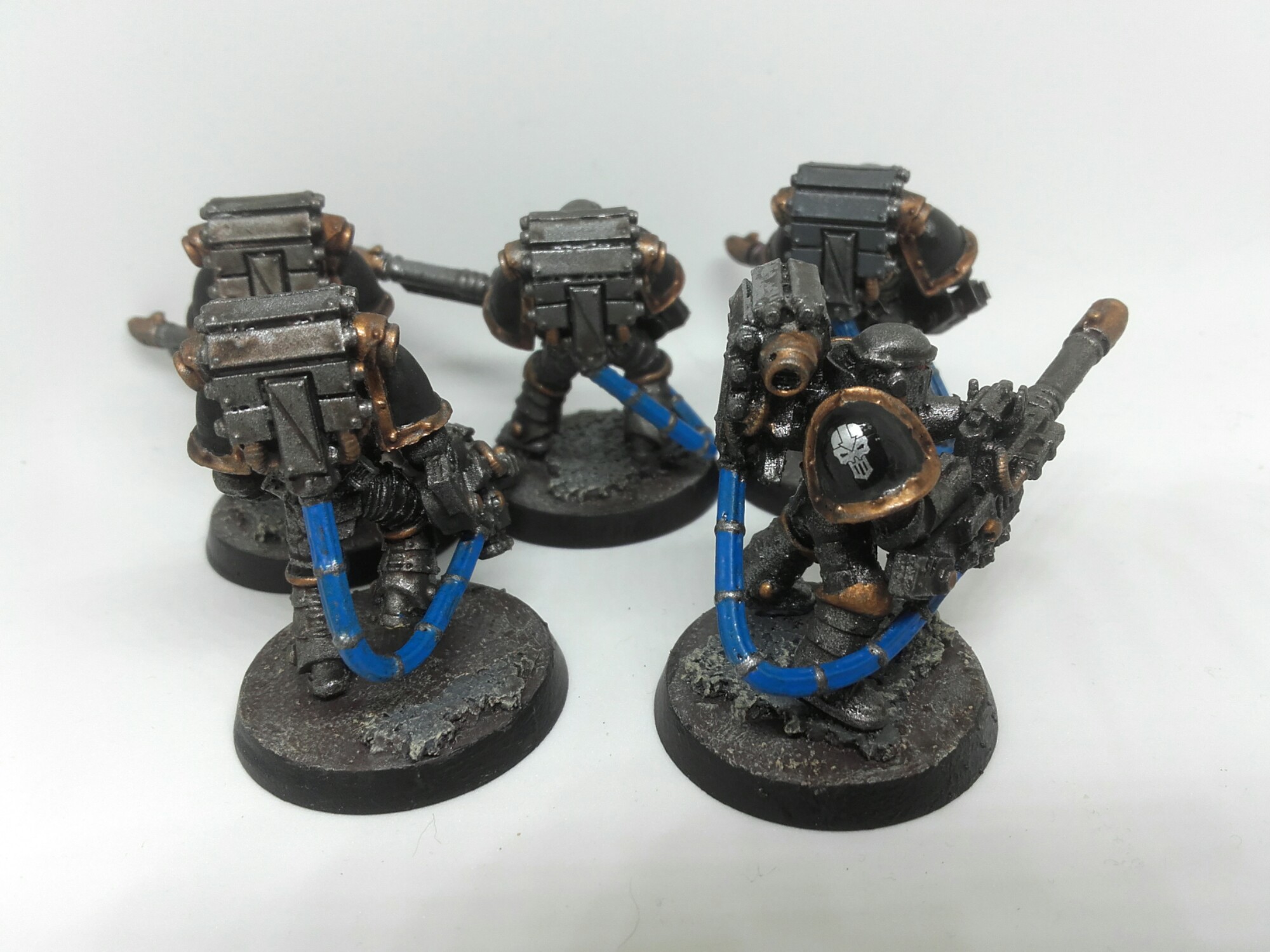 So this is where they stand at the moment. What do you think folks?