Imperial Fists 1: Hold the line!
+++The Stone Gauntlet: Imperial Fists+++
While there are a lot of
leaks and rumours
running around about Traitors Hate I find myself looking back to an older time, back to the 30,000 millennium. You see I was one of the few people who actually wanted Betrayal at Calth for the game and in the end I finally got a copy. It involved swapping a bunch of old miniatures off to friends. But eventually I got my hands on this…
The Stone Gauntlet so far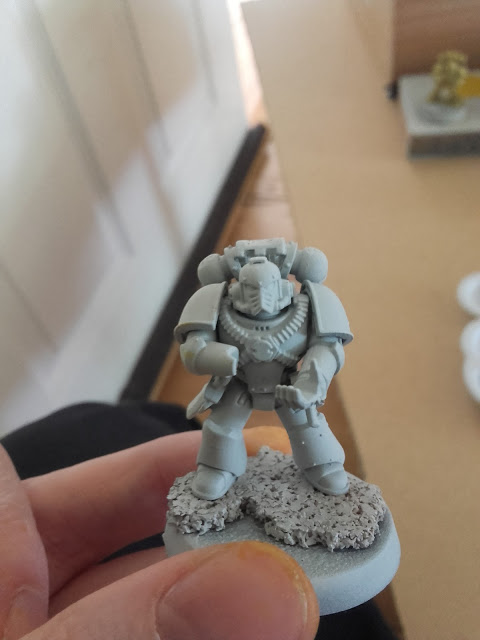 Test mini
I thought about hitting up the Thousand Sons in 30K but honestly I like more about them in 40K. The theme of the cursed walking suits of armour controlled by the sorcerers they trusted appeals to me.
As I searched through all the books I've read in the Horus Heresy series they all had different themes for the Legions that appealed to me, but in the end it was the story of Pollux in The Crimson Fist, by John French, that drew me in the most.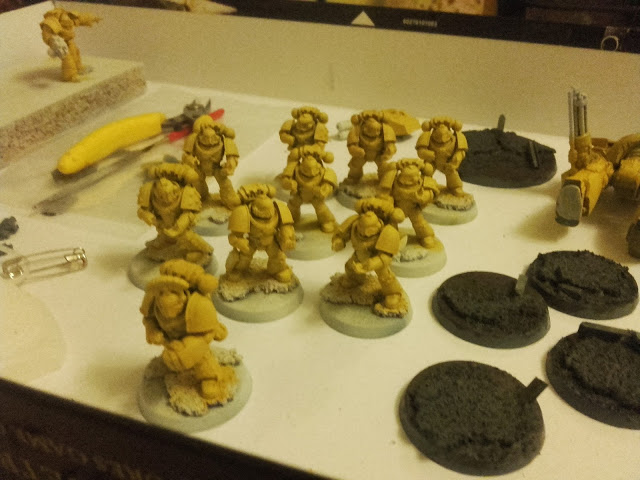 Imperial Fists – Breacher squad WiP
I tried a few different ways to paint these and in the end went with a suggestion from my friend tOther; base spray white and then two coats of casandora yellow. I am looking forward to adding some damage to them as I go. Worried about trying the stipling on them.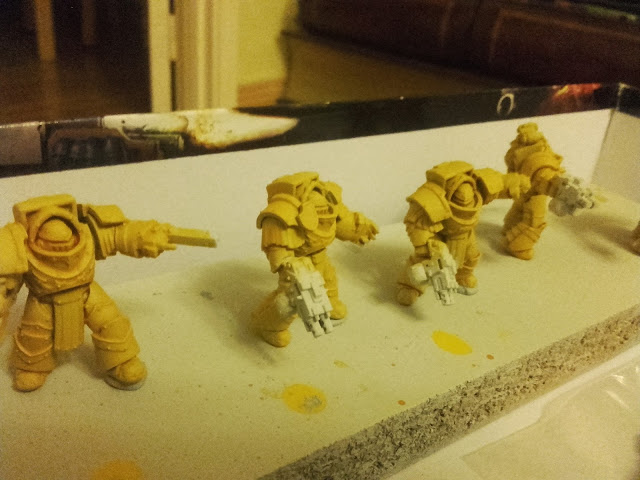 Imperial Fists – Terminators WiP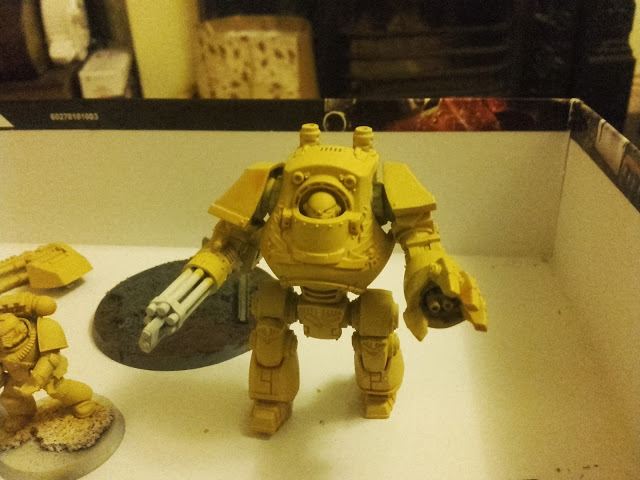 Imperial Fists – Contemptor WiP
I played around with another idea and actually have this guys arms magnetised with the multimelta arm ready to be slotted on if needed. But I just love the look of the dakka.