Pulling together rumours on sizes for Adeptus Titanicus
models was getting annoying and then this happened: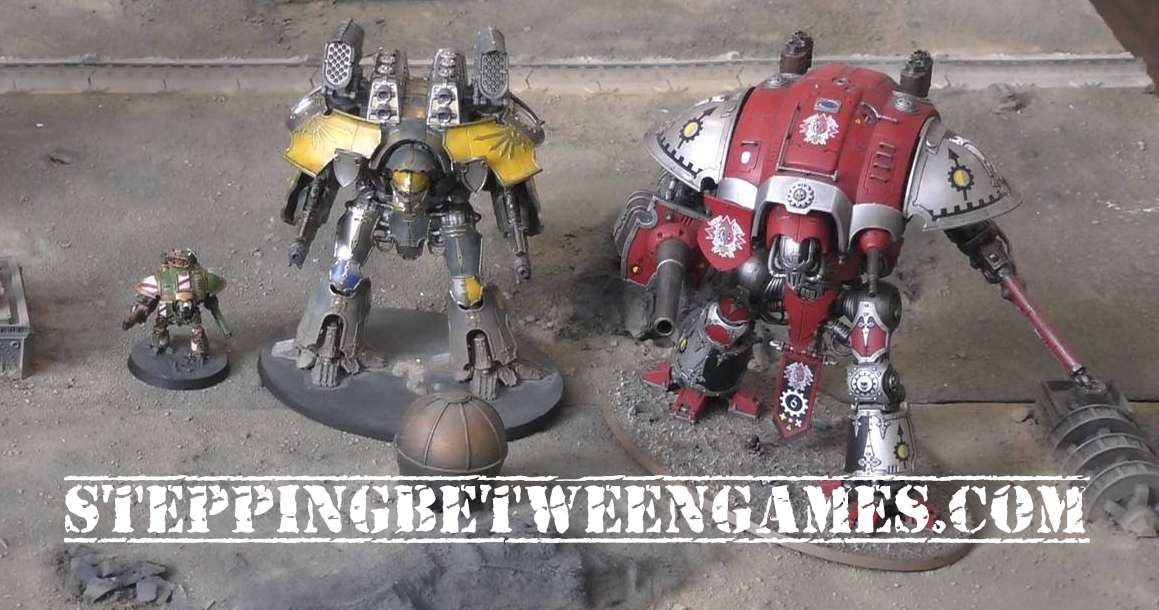 Well that clears things up nicely. While they will be quite big they don't come up to the size of even a regular Imperial Knight
. The Dominus pattern would make it look a touch smaller as well.
---
As for pricing:
Grand Master Edition : 175
Warlord : 65
Questoris Knights : 20
Rules : 35
Civitas Imperialis : 25
Civitas Imperialis Sector : 75 (seems to be four Civitas Imperialis sets for the price of three)
Ouch! I am not sure I am going to be picking that up anytime soon.
---
What do you think of it?