Warhammer Fantasy Ogre 1: Ogres can be Ninjas if they want to be
In an attempt to get my own motivations moving again I have started painting and will post some updates here as I go.
This model is one I have had for years and uncovered while sorting my model collection into a work space in the attic. I am trying out a technique of forgoing an undercoat and applying paint directly to the model. Not sure how happy I am about it yet but time will tell.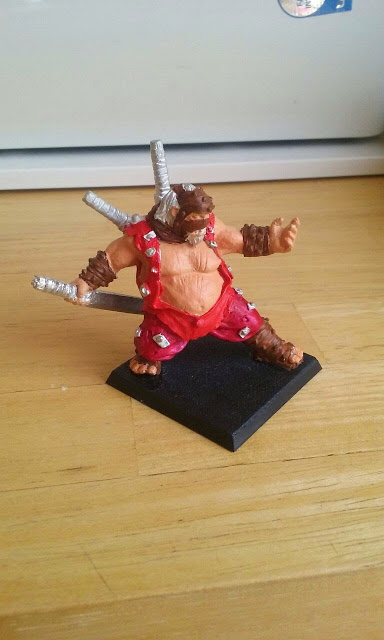 (adsbygoogle = window.adsbygoogle || []).push({});